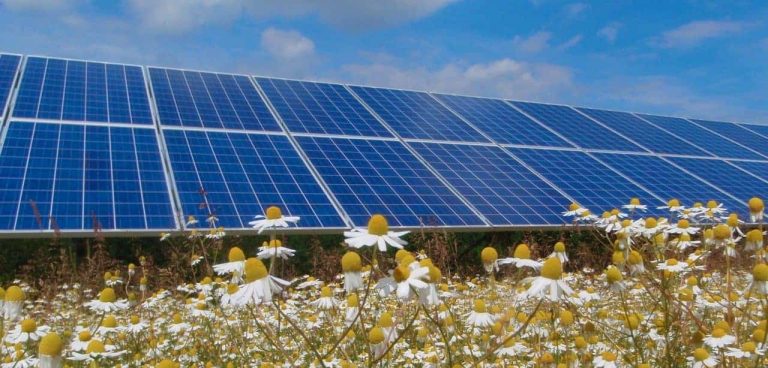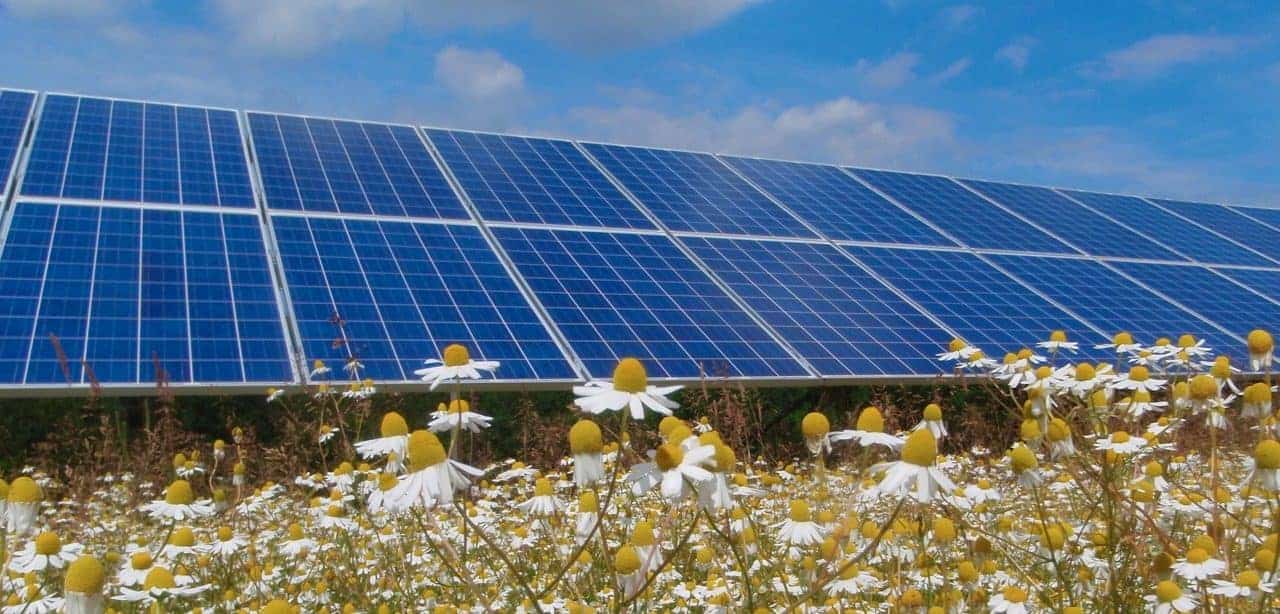 Domestic
Ground-mounted solar panels
Generate energy in your back garden
Are you looking to be more energy self-sufficient and reduce your bills, but you're not sure about a roof-mounted solar panel system? A ground-mounted system could be for you.
It may be that your roof isn't suitable for roof-mounted solar panels, for example if it's thatched. It may be you'd just prefer not to have solar panels on your roof. Or it may simply be that you have a suitable area earmarked for a ground-mounted system.
The benefits of a domestic ground-mounted solar PV system are very much comparable to those of a roof-mounted system. You'll save on your energy bills for years to come by using free energy from the sun, you'll reduce your carbon footprint and you'll get paid for the energy you export back to the National Grid, if you sign up to the Smart Export Guarantee.
Solar panels are more affordable than ever before and renewable technology is getting smarter, making this the perfect time to go solar. To read more about domestic solar PV systems generally take a look at our main solar PV page.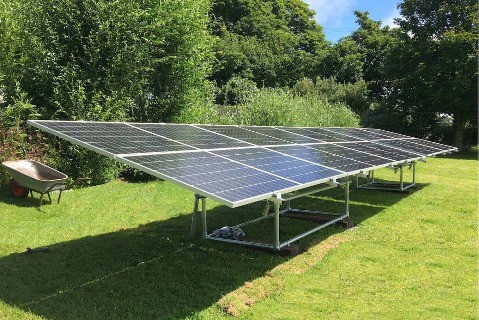 Sally Gaydon, Solar PV customer
We can't fault SunGift in any way and we recommend them to everyone we know who express an interest in renewable energy.
Why it matters which ground-mounted system you choose
The quality and lifespan of ground-mounted systems varies widely. Solar panels themselves should generate you clean energy for at least 25 years. So, you want a ground-mount frame that lasts as long as possible too.
You'll also want your system to be able to generate as much energy as possible. This is where the Cornish Rocker comes in.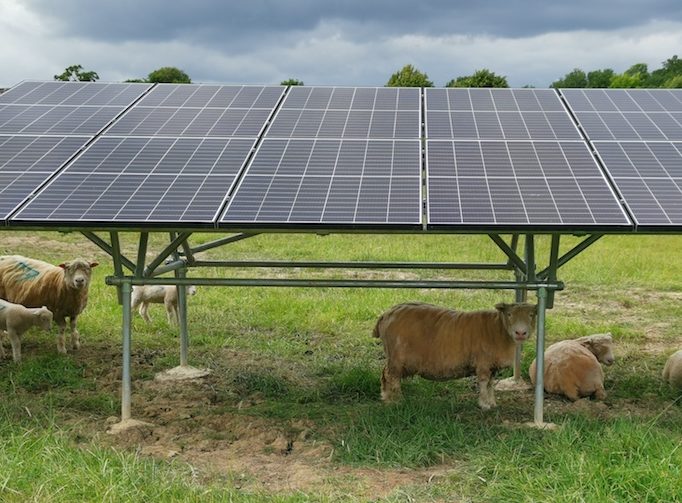 Why choose a Cornish Rocker system?
Over the years we've worked with a variety of systems but we've found that the Cornish Rocker stands head and shoulders above the rest, both in value and performance. Here's a few reasons why:
Winter generation improved by up to 18%: Cornish Rocker systems unique patented design makes their pitch easily adjustable. This means that they can be moved between 15 and 60 degrees to track the sun throughout the year, increasing generation.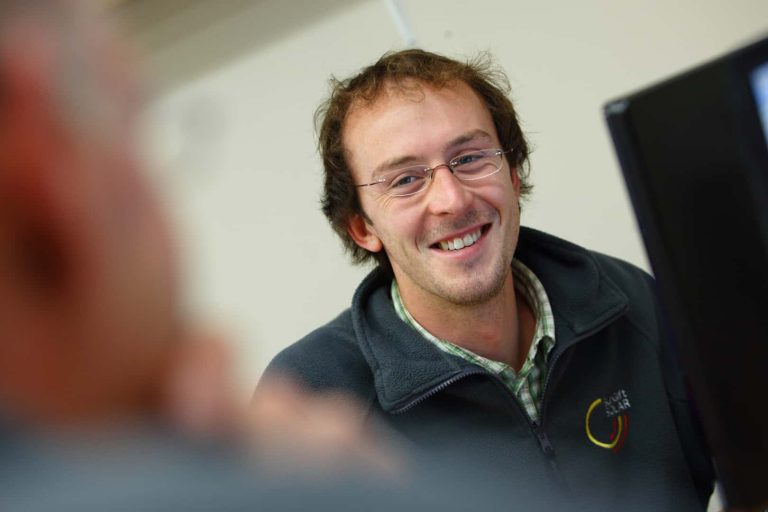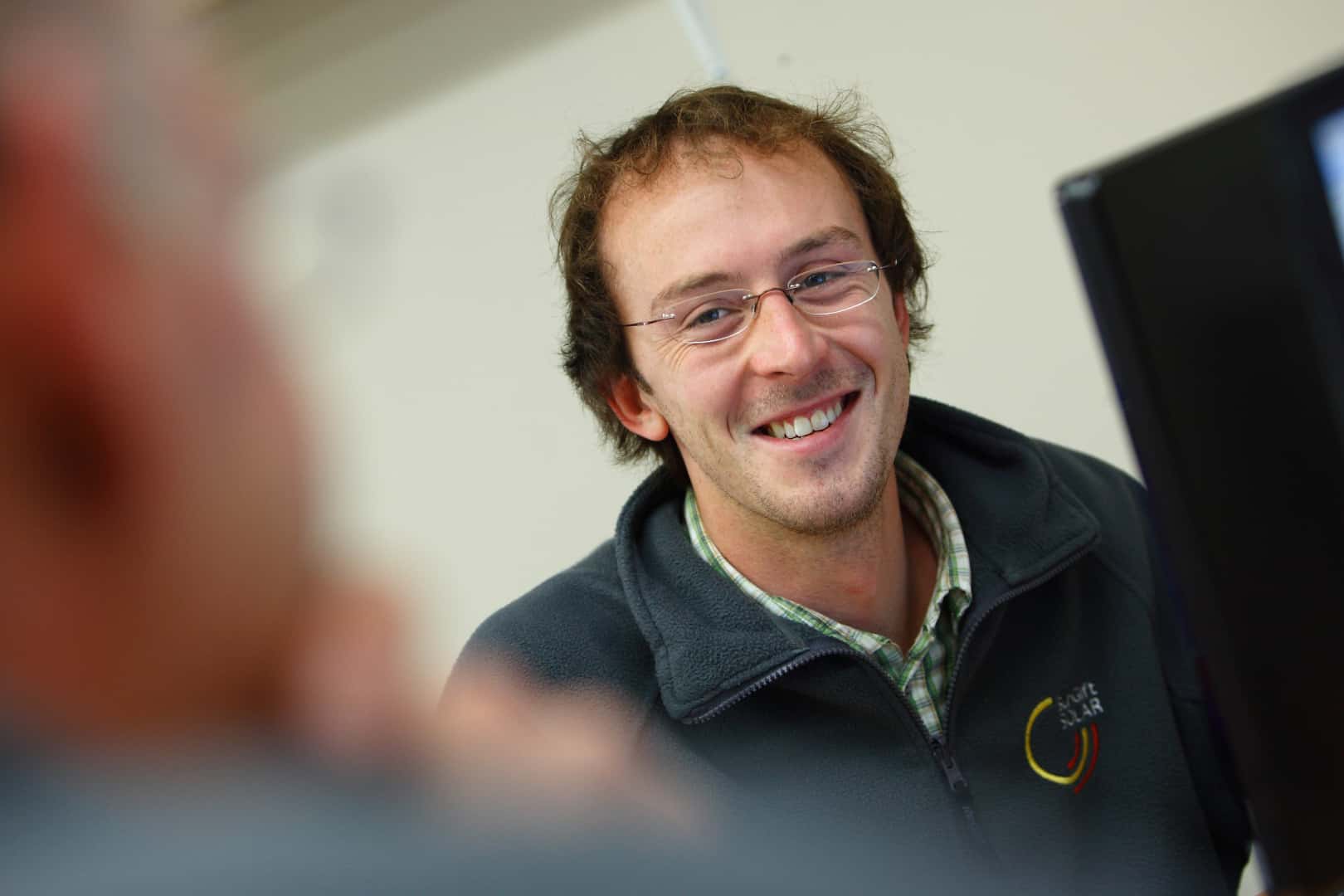 Why choose SunGift as my solar PV installer?
We've been around since 2005 and we put our years of experience to good use, offering you the best systems available, such as the Cornish Rocker. We've designed and installed thousands of solar PV systems, both ground and roof-mounted. 
And, because we've won numerous awards over the years, you can rest assured that its not just us who think we're an industry leader!
Introducing the Cornish Rocker ground-mount system