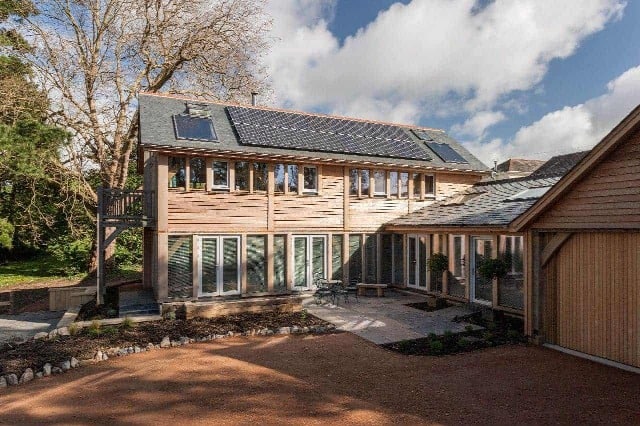 Domestic new build / solar PV & solar thermsl
Helen and Jules Stringer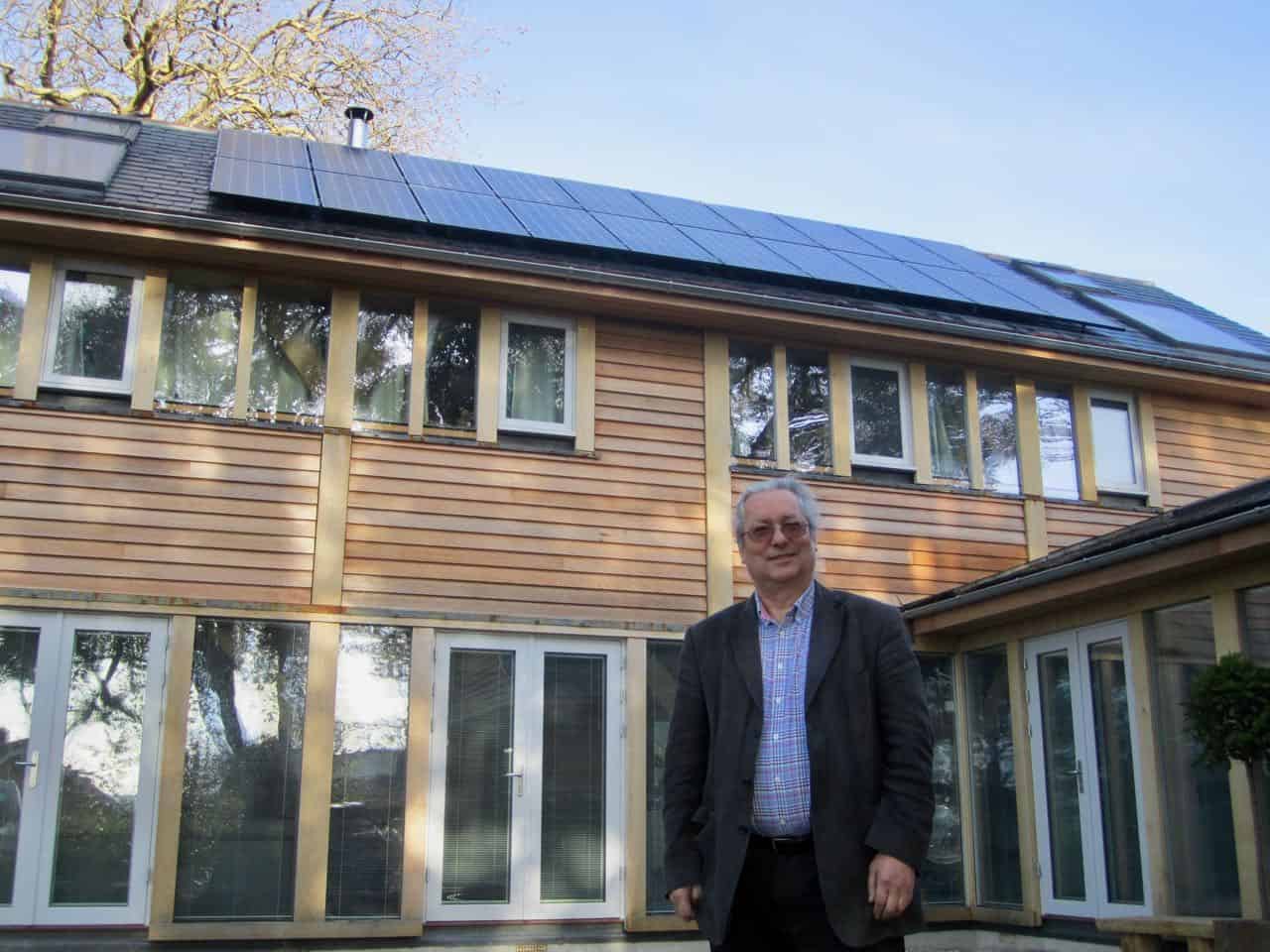 Jules and Helen Stringer first had the idea of generating their own renewable energy when they lived in a cold Victorian house in Surrey
However, it wasn't until they decided to build their own house in Devon that they decided to go the whole hog and opt for a whole house renewable energy solution.
When the Stringers bought the land for their house it already had development rights, so they contacted Roderick James architects to design the house for them. Roderick James immediately recruited SunGift Solar to design the renewable energy systems.
SunGift ensured the systems were fully integrated into the house's overall design. The systems installed are highly energy efficient, making the best use of the sustainable energy technologies.
NEW BUILD RENEWABLE ENERGY SYSTEM                                                 
NEWTON ABBOT, DEVON
System size: 4.7 kWp solar PV system, 14 kW air-source heat pump system, & 3.18 kW solar thermal system
Year of installation: 2011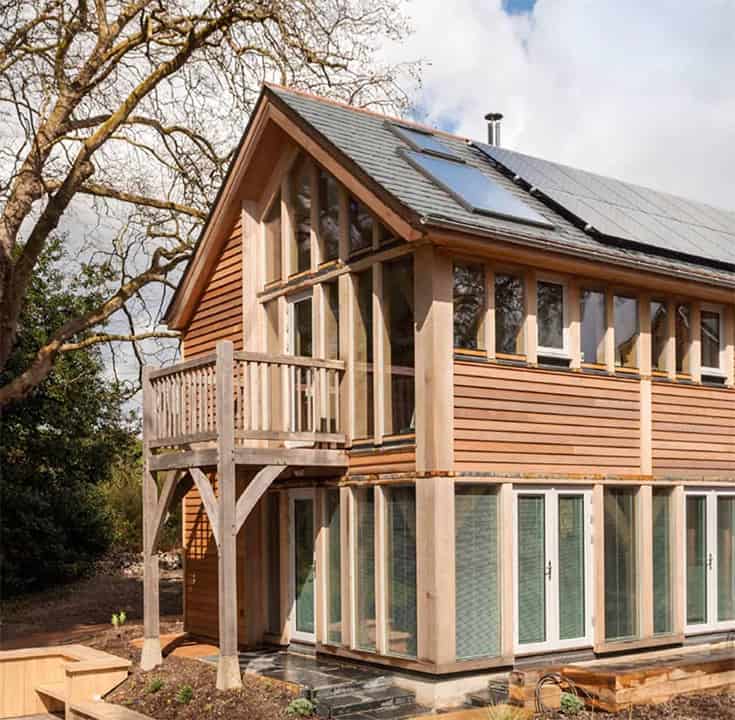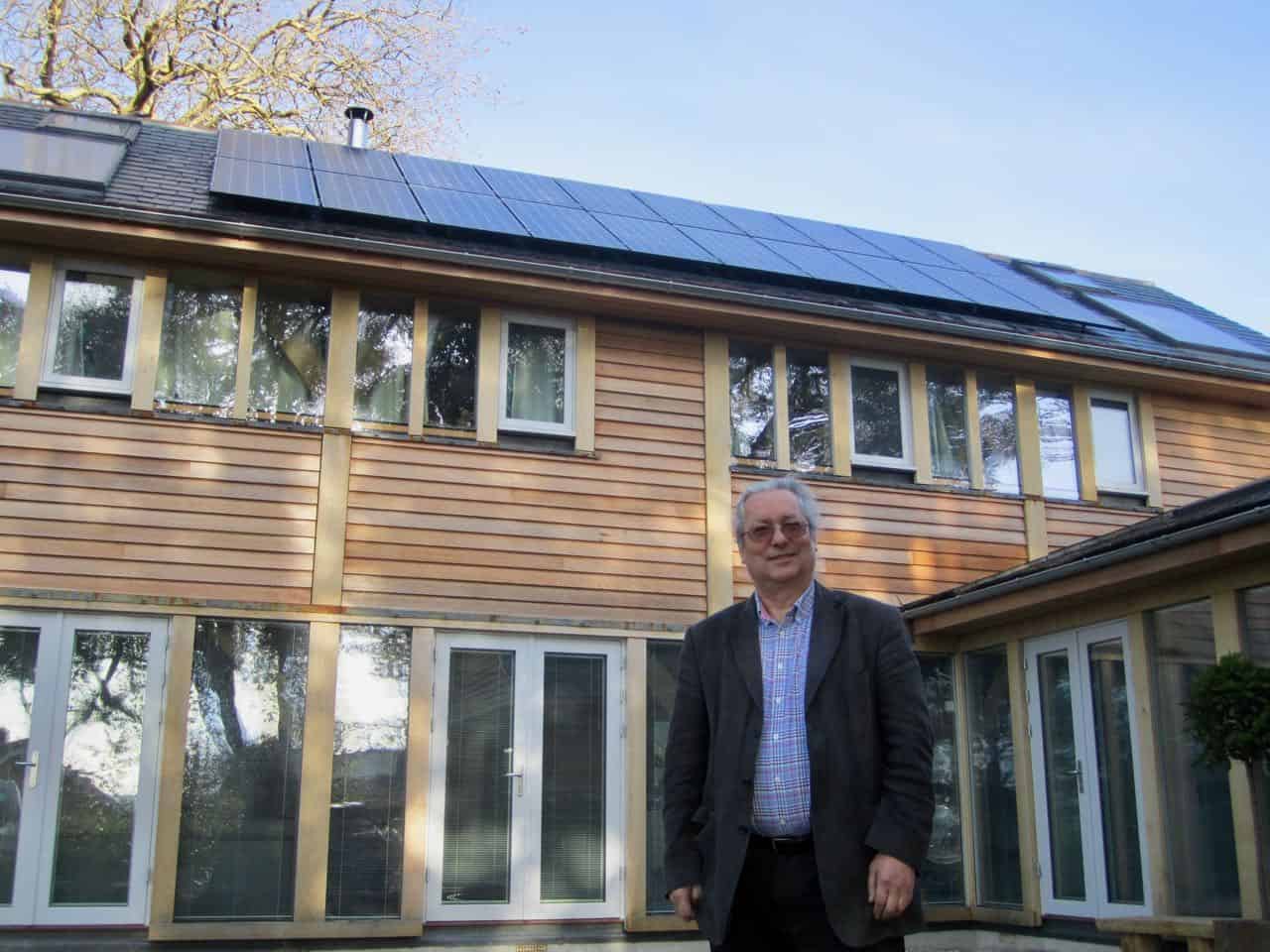 "We were keen to have the largest renewable energy system that we could, and it was essential that it was integrated into the design of the house. We pushed up the number of solar PV panels as much as we could, and we're delighted with the results.  Our solar PV panels will even earn us enough money to pay our yearly council tax bills.
Jules Stringer, homeowner