Solar Panels for your business
If you are interested in solar PV and the benefits it could bring to your business, then please contact our expert team for some advice.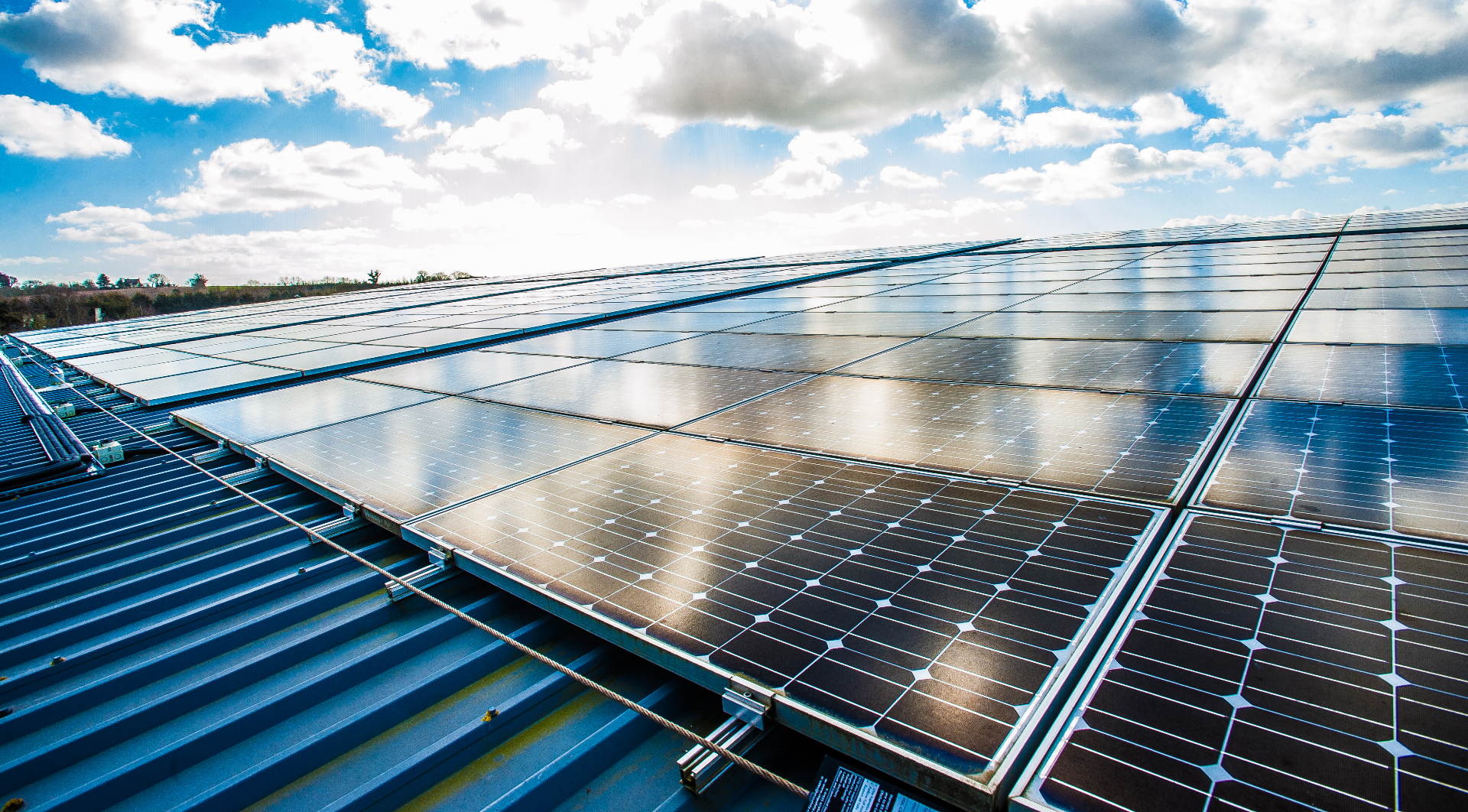 Expert Installers
Multi-award winning solar PV installers based in Devon. Covering the whole of the UK.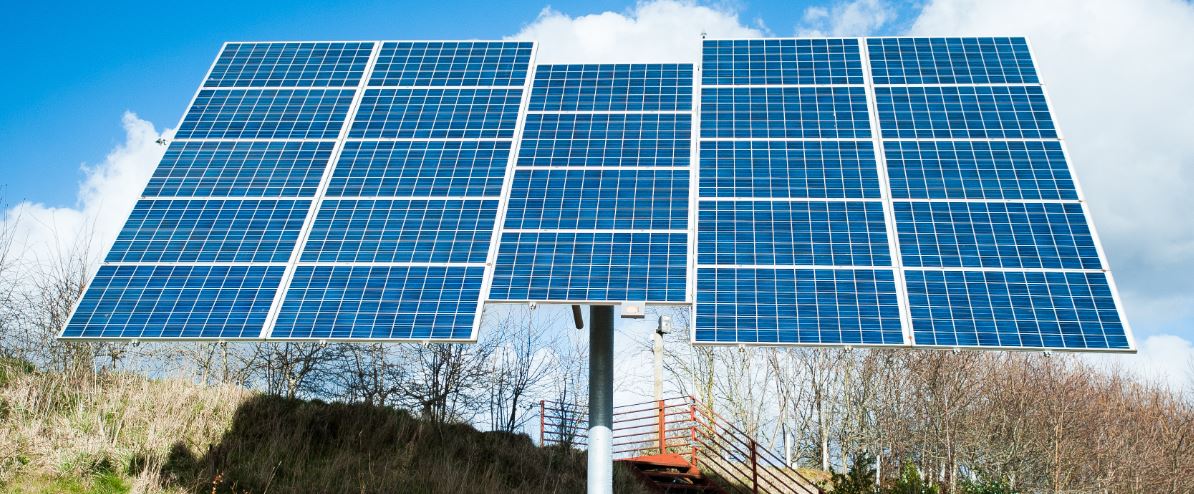 Ground Mount solar PV
Perfect for landowners and agricultural premises to generate more income.
Reduce your energy bills with commercial solar PV
Protect yourself from rising energy costs
Solar PV can help protect your business from rising energy costs. It allows you to produce your own clean electricity, free at the point of use, for an up-front capital cost. This reduces exposure to rising and unpredictable energy costs.
A system suited to your needs
It's important that your PV system is tailored to you. We will work with you to design and install a bespoke PV system that complements your energy needs.
We work with leading manufacturers and have designed and installed some of their in-house test systems. We are a leading UK installer and have won many awards, including the industry's most prestigious award, UK Installer of the Year at the Solar Power Portal Awards 2016. For a full list of our awards click here.
Quality is important
The products used in a PV system, and its design and installation, can have a huge impact on its performance and longevity. We research and test in-house the products available on the market, to ensure our systems use the most suitable products.
Commercial Funding
Using company capital to purchase a Solar PV system will offer the highest return on investment (ROI) and shortest payback period. With no loan interest involved you can directly compare the Internal Rate of Return with other purchases you may be considering. The ROI will always depend on numerous factors such as location or orientation but you can expect an annual return of anywhere between 10 to 20 percent by purchasing a Solar PV system.
By taking out finance to pay for the Solar PV you are spreading the purchase cost over 1 – 7 years. Interest rates will vary anywhere between 3.5 to 8 percent depending on your companies circumstances and credit standing. Excluding the initial outlay your cash-flow should remain positive. By spreading the repayments over a 6 or 7 year term, most of our clients report that their loan repayments are covered by the income and savings provided by the Solar PV. Put simply, from the moment the system is switched on the company energy bills are reduced without increasing monthly outgoings.
Don't have the capital to invest in solar or unable to borrow but need to reduce your energy bills? A Power Purchase Agreement (PPA) may be just be the solution you are looking for. The system is installed at no cost to our client, no finance agreement, no deposit and no loan. Your roof effectively becomes a micro-generation facility whereby you allow your roof to be used to generate electricity from Solar PV in exchange for cheaper daytime electricity. At the end of a 20 year term, the ownership of the system is transferred to you and you can enjoy free electricity for the remaining lifetime of the system. This is likely to be around 15 – 20 years.
How can solar PV help your business?
Immediate reduction in your energy bills
Independent income from the Feed-in Tariff, guaranteed for 20 years
Increased energy independence and protection from future increases in energy costs
Good return on investment
Improved green credentials and Corporate Social Responsibility
Reduced reliance on fossil fuels and reduced carbon emissions
Help complying with energy efficiency legislation and supply chain requirements
Benefits of a funded system
Save up to 60% on your electricity bill
No up-front capital cost to your business
Boost your green credentials and meet relevant legislative or supply-chain requirements without capital outlay
If you'd like to discuss funded solar PV systems in more detail please contact us.
SunGift installed a 23.5kW solar PV system at Boscastle Farm Shop, cutting energy costs and reducing their carbon footprint.