Commercial solar PV & EV charging
Numatic International
Numatic, the UK's largest commercial cleaning equipment manufacturer and creators of the Henry vacuum, have put a lot of effort into ensuring their environmental credentials over the last five years.
Beginning with a 250kW installation in 2013, SunGift and Numatic worked together again in 2015 to add a 100kW installation to another area within the same site.
Following an expansion to the electricity grid, it became possible to expand on Numatic's 2015 system, and in 2019 they chose to do just that.  This would give Numatic the opportunity to produce more of their own energy to be used on site, making big savings on their energy expenditure. After two prior successful installations, Numatic returned to SunGift for a third time.
In order to deliver the highest-performing system possible, SunGift carried out an in-depth analysis of Numatic's energy consumption and the performance of the 100kW 2015 system. Taking this information and using sophisticated 3D modelling software meant that SunGift's specialists could produce a bespoke design that would be fit the requirements of the company and the site perfectly.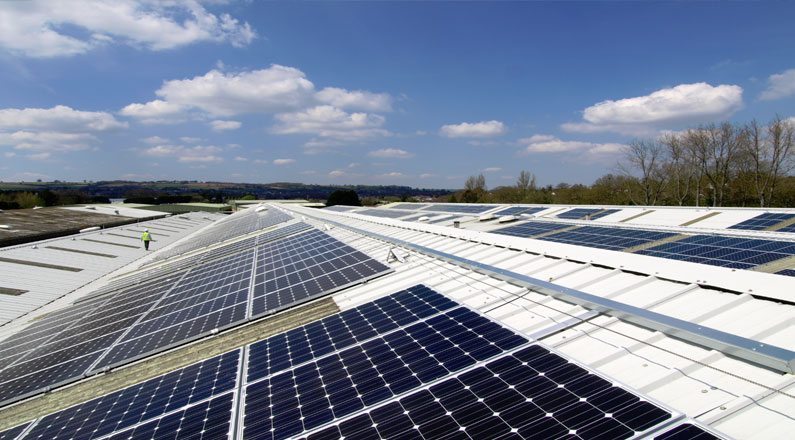 A 151kWp system was the result, with 447 solar panels in total, which would save an additional 75.02 tonnes of carbon per year.
The installation was carried out with minimal effect on the working site, and very importantly, no disruption to the power supply!
Soon after this installation, Numatic returned to SunGift a further time to add two EV chargers to their site; using expertise from SunGift once again to fulfil their commitment to climate change targets.
Andrew Smith
Property and Energy Manager, Numatic International
Our 2013 installation paid for itself within four years and anything with a reasonable payback is worth us investing in to help achieve the targets in the Climate Change Agreement we participate in through the British Plastics Federation. It's something we take seriously. We did get quotes from other installers for this project, but they weren't as competitive and didn't have the site knowledge that SunGift do.