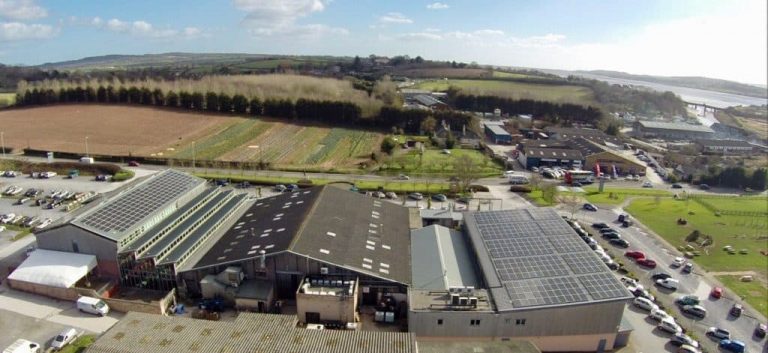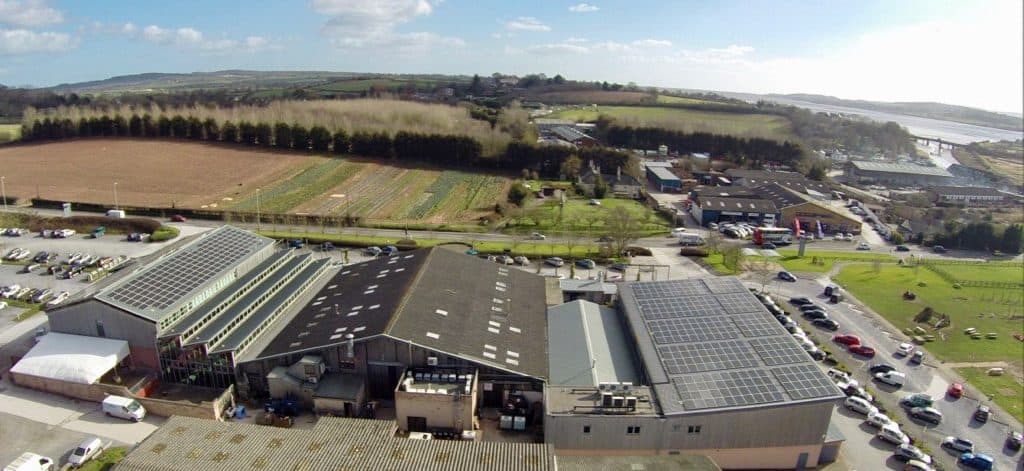 Commercial Solar PV
Darts Farm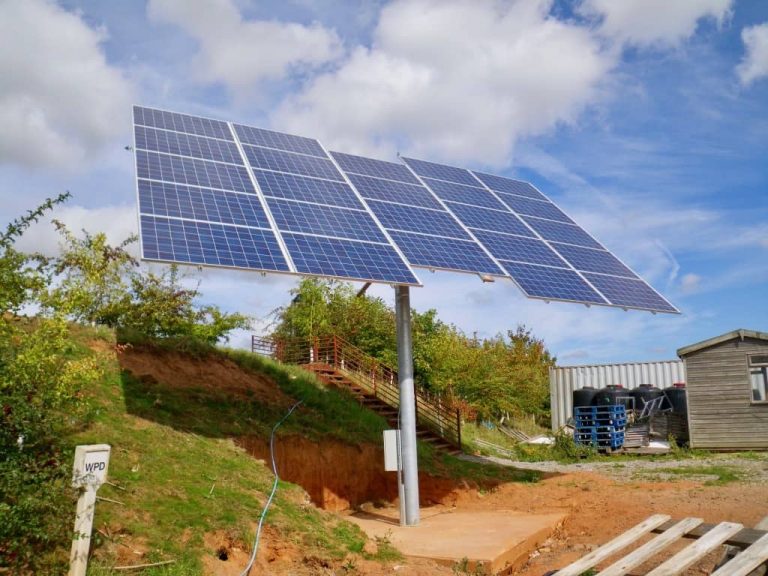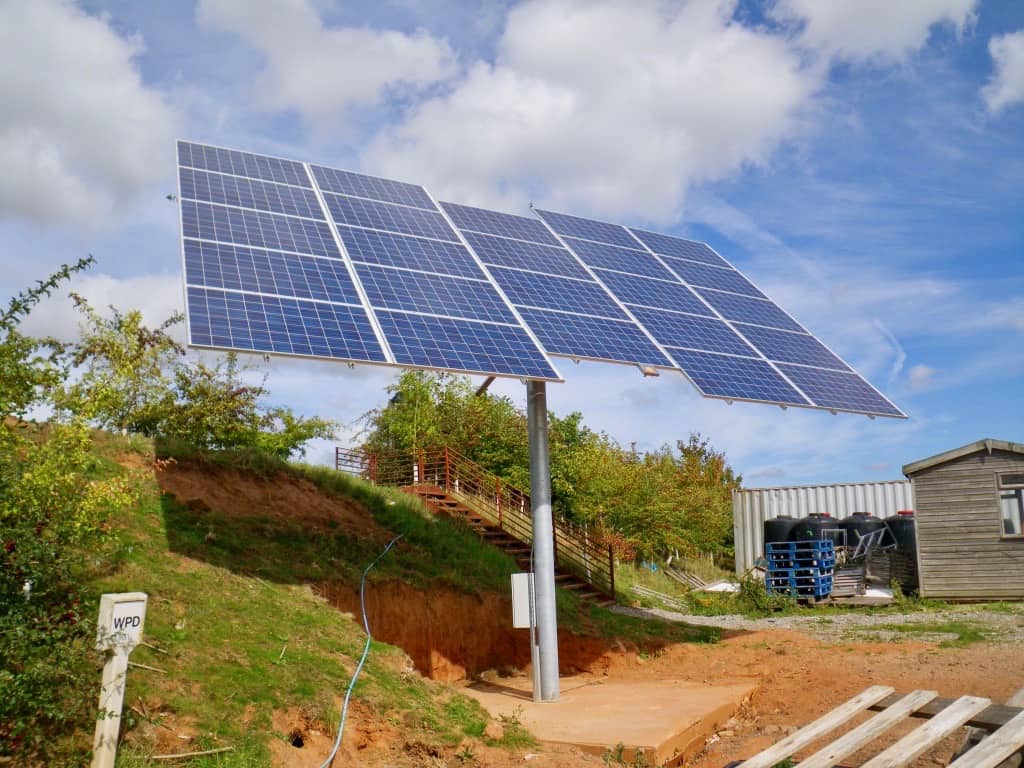 Simple change enables Darts Farm to generate 1/3 of its energy needs onsite
Award-winning Devon farm shop Darts Farm is renowned for sourcing first-rate local produce, so it's no surprise that it now generates 1/3 of its own energy onsite too.
The business has achieved this with a solar 'tracker' and 326 roof-mounted solar panels – totalling 170 kWp of electricity –designed and installed by SunGift Energy.
100% of the energy generated by the panels is used onsite by the farm's retail business. "It's wonderful to not only generate energy but also to use it to run the business," said owner Paul Dart. "Our electricity is on all day, 365 days-a-year, so we make the best use of what we produce."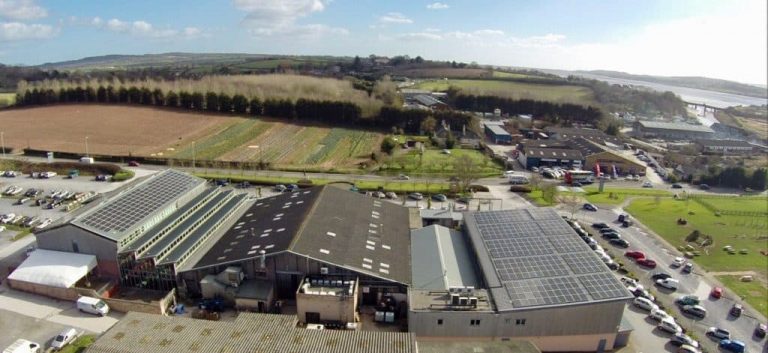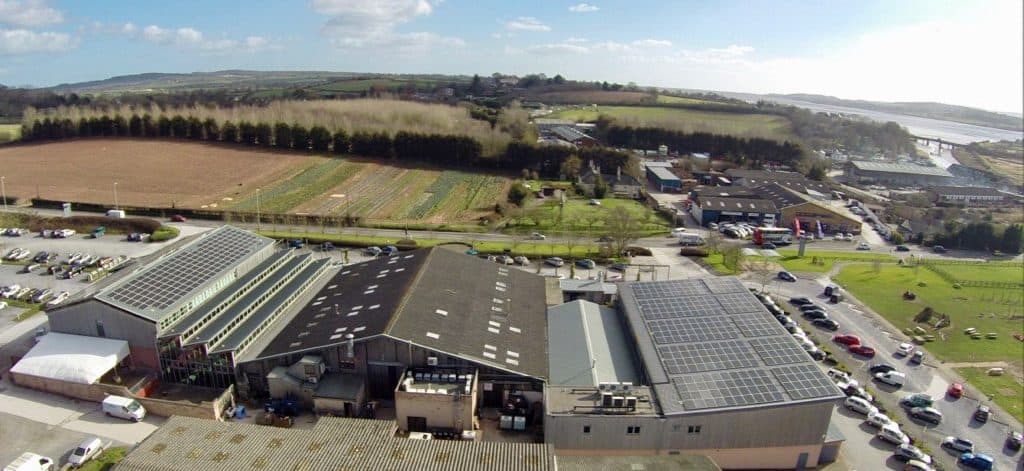 SOLAR PANELS AND "TRACKER" INSTALLATION
EXETER, DEVON
Number of panels: 326
System size: 89.65 kWp
Co2 savings per year: 42 tonnes
Year of installation: 2015
How Darts Farm generates more energy in less space
The majority of commercial solar PV systems use 250 kW panels, but Darts Farm's latest installation uses JA Solar 275 kW panels.
Joe Perry from SunGift Energy said:
"We specified these panels for Darts Farm because they generate more energy from a small amount of space and they can costs less per watt to install. We incorporate this approach into every customer's job, from small businesses to multinational companies. By designing personalised systems that use the world's most advanced technologies, we ensure that they are among the very best in the world."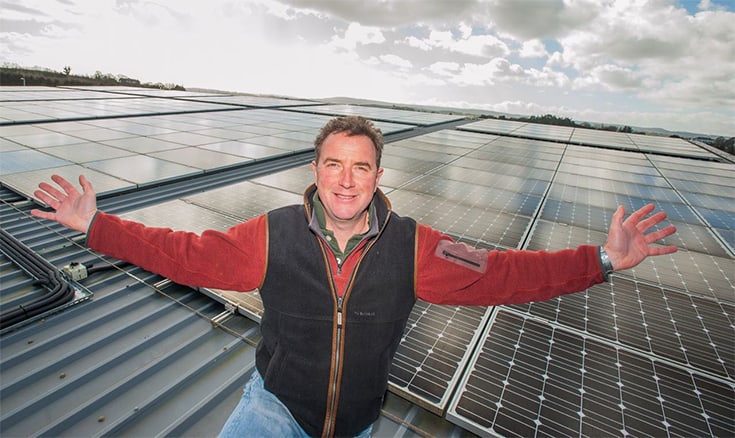 Paul Dart
Owner of Darts Farm
Our first system in 2011 worked extremely well. The real question we had to ask ourselves was 'if we have the available roof space, why would we not invest in more solar panels?' It was only a matter of time before we went ahead. There was no question of who would do the work either. SunGift is a trustworthy, professional company and not only did they do an exceptional job the first time, but also the system has performed exactly as they said it would.