Battery Storage solutions
We work with industry leaders, including Tesla, to bring you the best energy storage solutions available.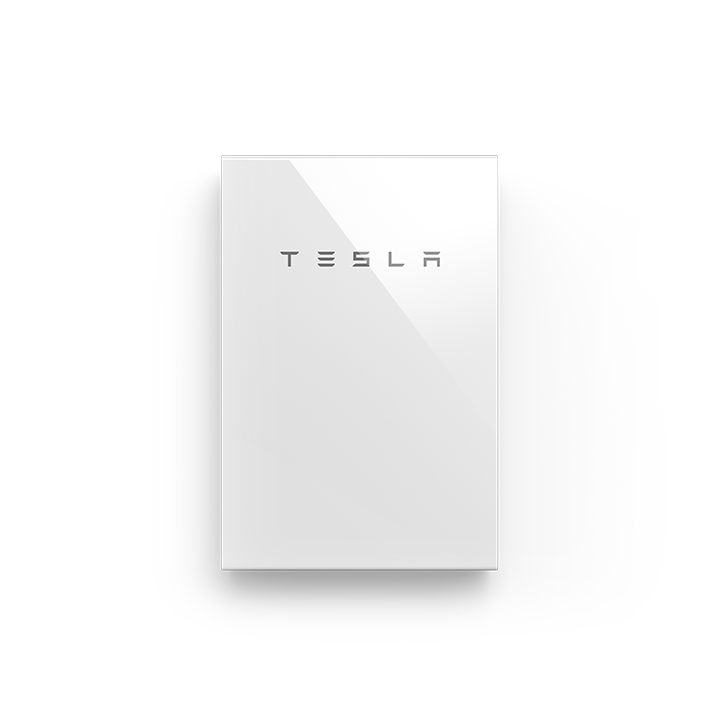 Tesla Powerwall 2
Working with industry leading manufacturers Tesla to bring you energy storage options.
Battery Storage For Home Owners
Maximise your self consumption by storing the excess energy your system produces. The advances in storage capacity and battery technology mean we can now as home owners take control of how much energy we decide to purchase from the grid.
How does battery storage work?
The concept of battery storage is relatively simple: whilst your solar panels are generating energy from the sun during the daytime, the energy will firstly power your appliances you are currently running, all the extra energy being generated that you are not using will be diverted to the battery storage device. Once the battery is fully charged the extra energy is then fed back into the national grid. When the panels are producing less energy than the home is demanding, the inverter will pull the free stored energy from the battery to feed the demand from the house.
A typical home owner can expect to be 85% self sufficient from a 5KW battery and a decent Solar PV System.
Why should I have a battery with my solar PV System?
Use your solar Electricity at night electricity generated by solar panels during the day can be stored making it available to your home in the evening.
Reduce your reliance on energy companies, by having your own a home energy system powered by sunlight you take control back.
Protect yourself against rises in the price of energy.
Can be retro fitted to any PV system.
What battery storage system do we recommend?
Every home is different; we work with all the best battery storage manufacturers so we can design bespoke systems that best meet your onsite requirements.
Tesla Powerwall, LG Chem , Aquion & Growatt to name a few, are systems we typically recommend. To find out which one is best suited to your home please contact one of our designers.