Carbeile School in Torpoint, where we installed 41.44kW PV system for TEC.
In the renewables industry we're used to working to tight deadlines. Community groups had until the end of September last year to pre-register solar installations for the Feed-in Tariff (FIT). That allowed the groups the following 12 months to install their solar PV systems and claim the tariff.
Community sites can be complex, with many agreements and consents needing to come together. Community sites are usually installed on local authority buildings such as schools and colleges, meaning leases are needed. Lending may be needed too.
SunGift have been lucky enough to be chosen to install a number of these sites. It's great to be involved as these sites help community groups to benefit the local community. They also offer clean energy to the building's occupants, such as schools or local businesses.
We installed a 150kW system for Exeter Community Energy at Exeter Colleges Technology Centre. Take a look at this article in the Express & Echo: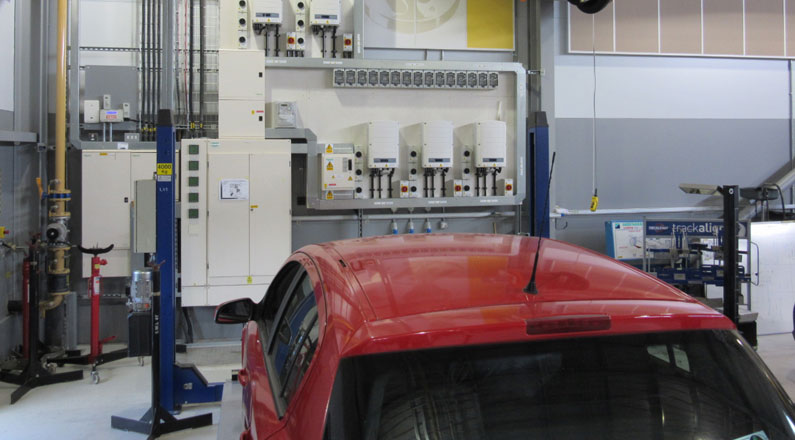 Exeter College Technology Centre. Five Solar Edge Inverters and associated electrical equipment for the 149.975kW PV system we installed for ECOE.
We've also installed community systems at Plymstock School, Abbey Garden Machinery and Carbeile School. We were also able to offer our experience and support in dealing with Feed-in Tariff applications and getting approval from Western Power to connect these systems to the electricity grid.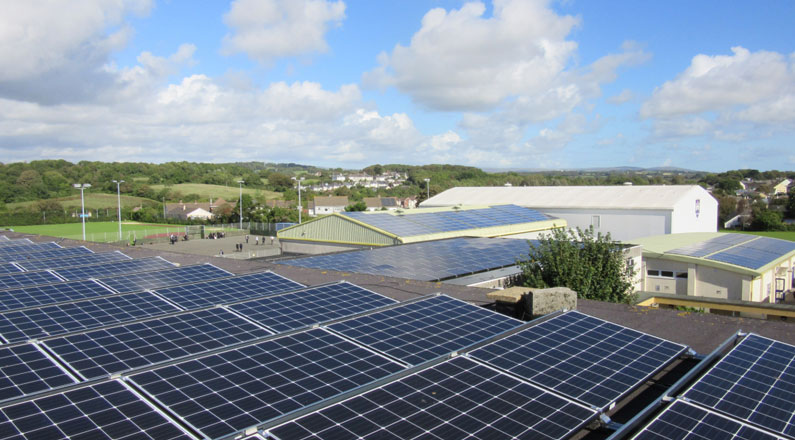 Plymstock School, 100.24kW system we installed for TEC, pictured with an existing 36.75kW system we installed at the school in 2011.
SunGift had to work flexibly to meet the deadlines for each project, for example at Carbeile School we had to do the installation outside of school hours with our team working hard in the evenings and at weekends to ensure that the system was completed before the Feed-in Tariff deadline.
The community energy groups and the building occupants are very happy with their new solar PV systems. Malcolm Pascoe, the Premises Manager at Plymstock School said,
"I have to say the installers were brilliant, everything done with very little disruption".
If you'd like more information on the solar installations we can deliver, just contact us on 01392 210700 or email us at designteam@sungiftsolar.co.uk