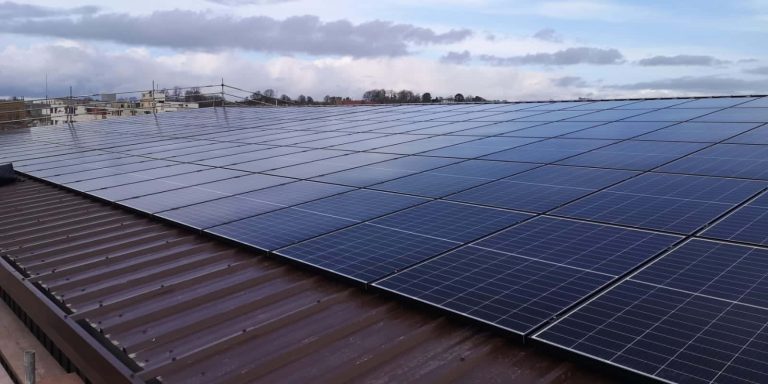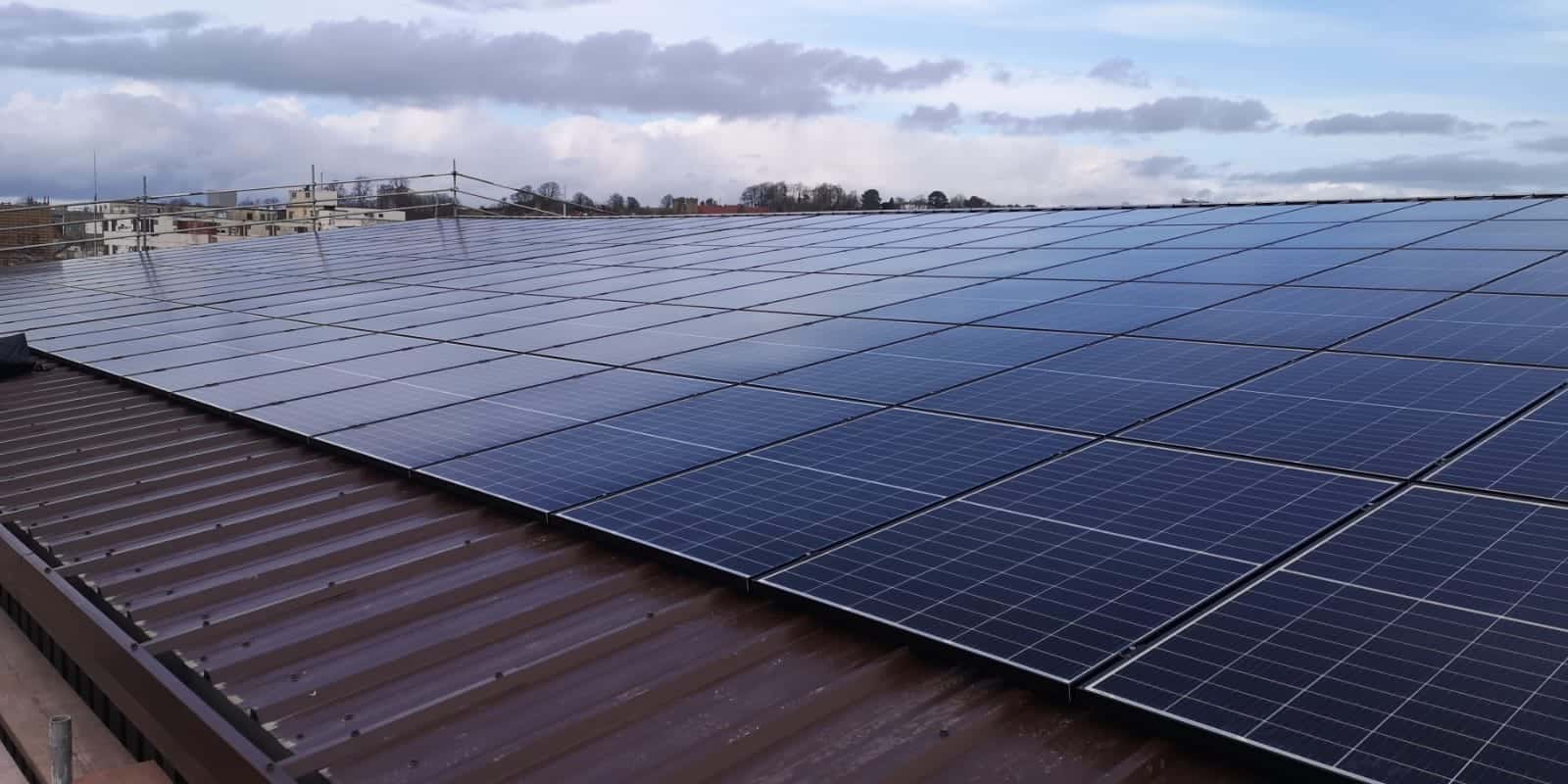 Roof mounted Solar PV
Wyke Farms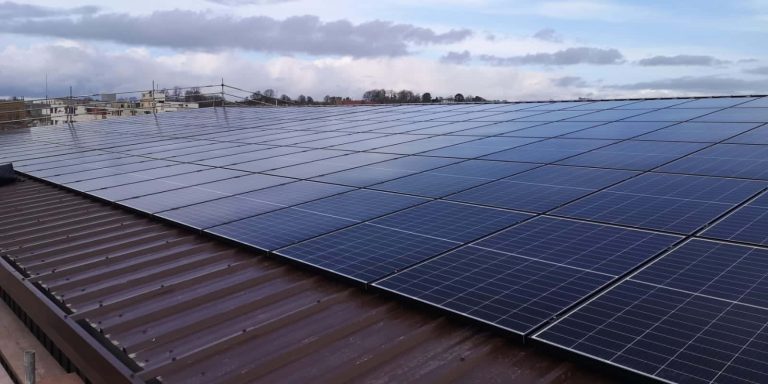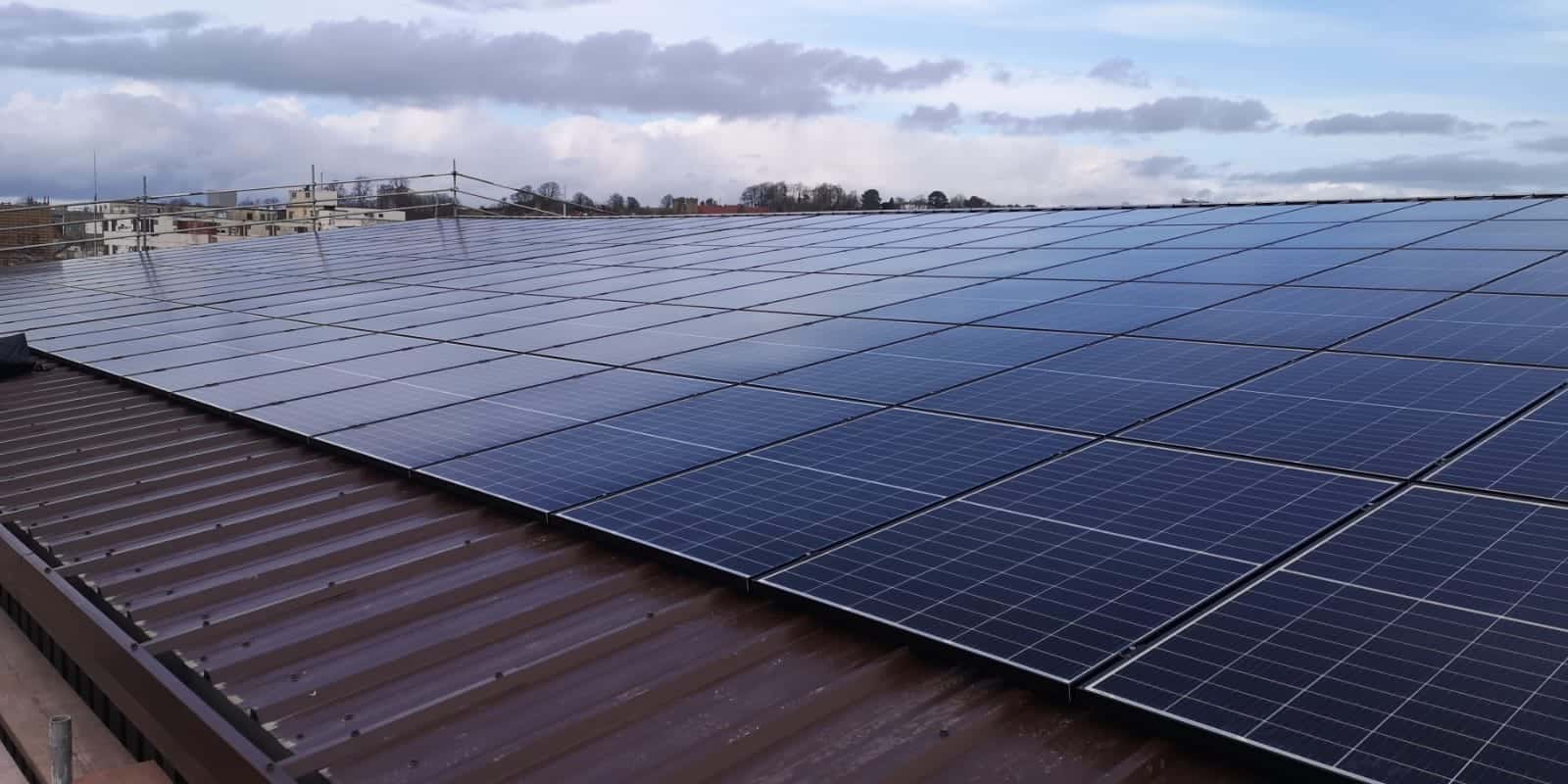 The project is part of Wyke Farms' continuing investment into its 100% green sustainability plan and was the fifth business solar array to ensure the new building is highly energy efficient
Somerset cheesemaker Wyke Farms continues to invest and show its commitment to green energy as part of the company's '100% Green' sustainability plan.
Since implementing the plan the company has already dramatically reduced its carbon footprint, becoming the first national cheddar brand to be 100% self-sufficient using its own energy generated from solar and biogas.
SunGift designed and installed two solar PV systems for Wyke Farms for two new buildings, one of which was an extension to an existing building. Both are roof mounted systems.
The 'Maturing' building installation: 190 panels providing 65 kw
The 'Despatch' building installation: 288 panels providing 97kw
The installations were carried out in quick succession. For both, we worked closely with the building contractors build schedules to meet the required timeline, critical to ensuring there was no disruption to Wyke Farms busy operations.
Now with five solar arrays, Wyke Farms is closer to fulfilling its commitment to position solar on all south facing roofs where daytime power is used.
Richard Clothier, Managing Director said: "Reducing carbon is essential for all businesses and installing solar panels is an easy, cost effective way to do just that. The principles of sustainability are at the heart of all of our business decisions as seen from the continual development of our green portfolio over the last 10 years. Cheddar is a natural food produced from grass; using the power of nature to age it in a way that has a positive impact on the environment is intuitively the best way to do it."
Wyke Farms cheese and butter is made with the milk from their cows grazing the lush pastures of the Mendip Hills in the centre of the Cheddar making region in Somerset.
Pete Hooper
Wyke Farms Operations Director
SunGift Energy were excellent, and the installation is perfect for our needs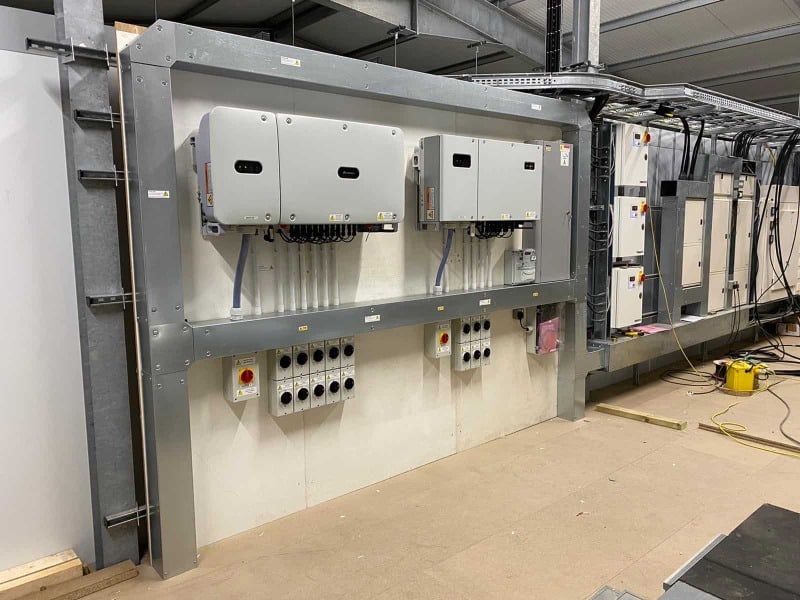 Solar PV 
Bruton, Somerset
Specifications: 190 and 288 roof mounted panels
Size of system: 1 x 65kw and 1 x 97kw
Year of installation: 2020