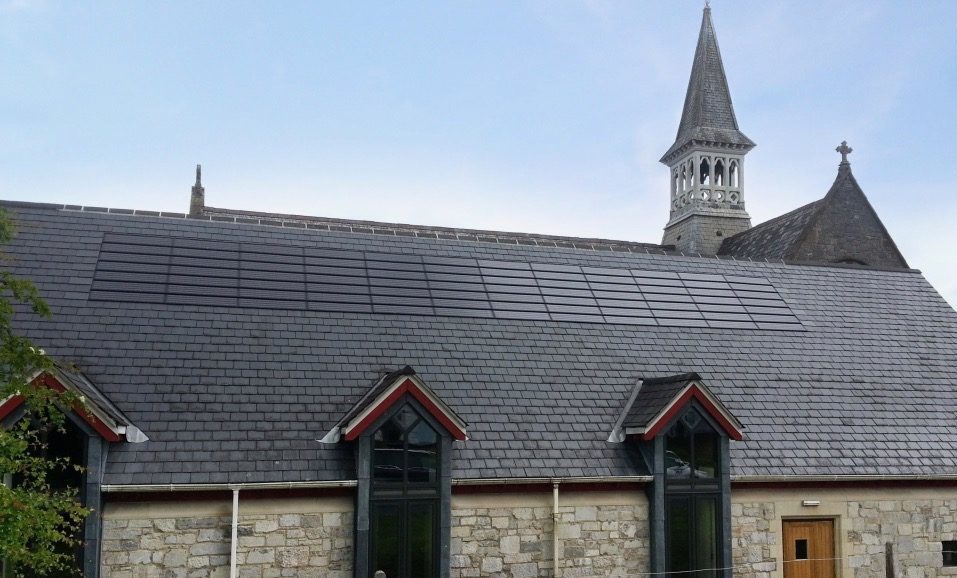 Commercial Solar PV
St Paul's Church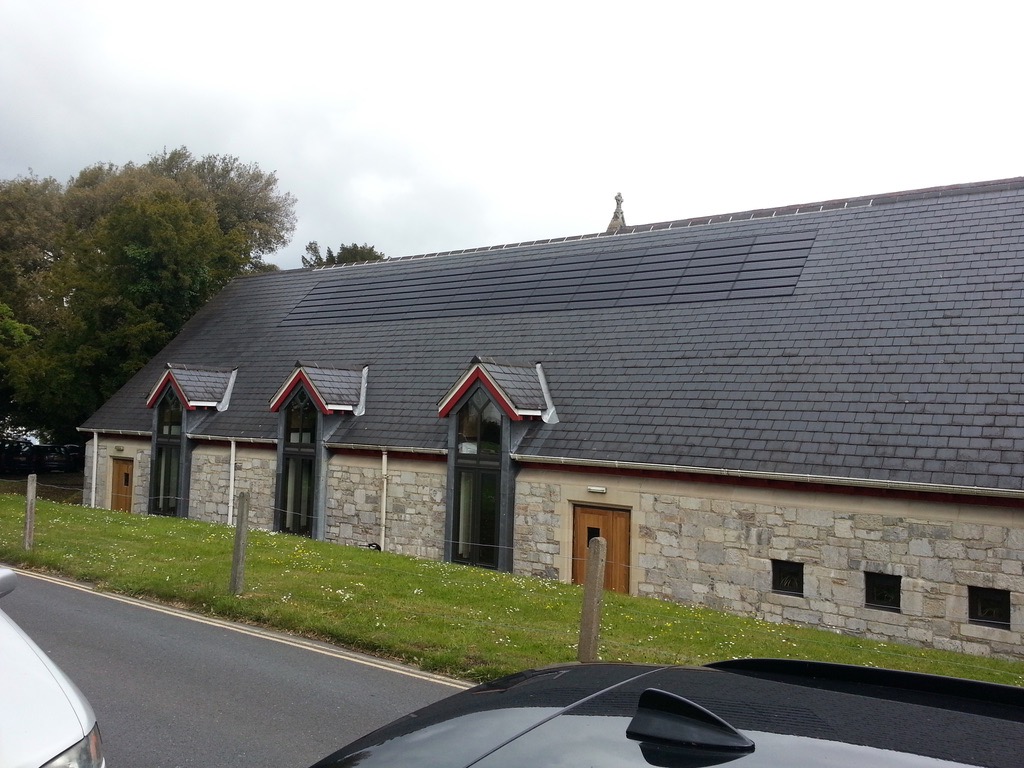 Solar slates for Grade-I-listed 'green' church
Latest technology brings Newton Abbott church into 21st century and maintains its character
When St Paul's Church in Newton Abbott was looking for a solar PV solution to reduce its carbon emissions it wasn't a simple challenge, as its Grade I listed status meant that any alterations had to fully maintain the character of the 19th century church.
The modern look of standard solar PV panels had already been turned down by planners, so when the church's architects (LSN Architects) suggested solar slates, they approached Exeter-based SunGift Energy who designed a 4 kWp system using a subtle solar slate system.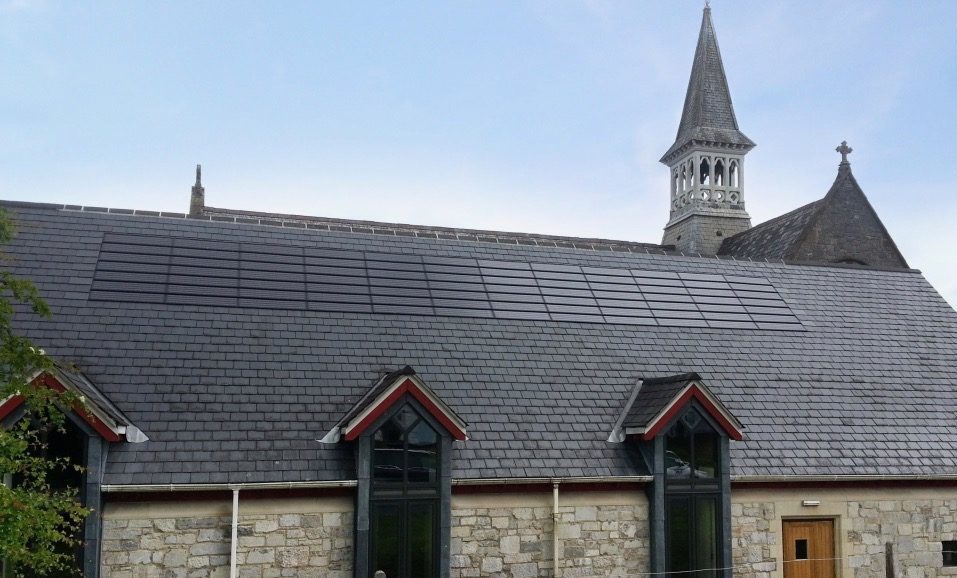 SOLAR PANEL INSTALLATION
NEWTON ABBOT, DEVON
Number of panels: 84 SolarCentury C21 Slate 47w modules
System size: 4kWp
CO2 savings per year: 1.8 Tonnes
Year of installation: 2012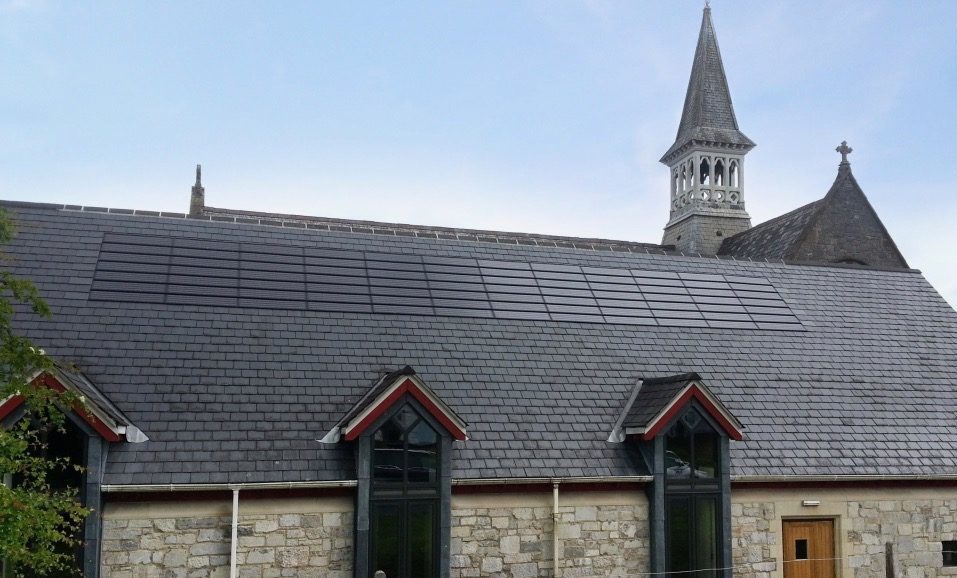 "SunGift did a brilliant job and the panels look great. Even more importantly, they are generating a significant amount of electricity.
Reverend Chamberlain, St Paul's Church, Newton Abbot, Devon
"Opting for solar slates was a real game changer as far as the planning committee was concerned," said the church's Reverend Russell Chamberlain, "and they are the perfect solution for us. "They have allowed us to preserve the look of the church while generating renewable energy and lowering our carbon footprint."
---
Before starting work, SunGift discussed the work with LSN Architects and designed a bespoke system that took into account all of the church's needs.  It specified a 3.95 kWp Solar Century C21e slate system, which it installed on the south-facing roof of the church in order to generate the maximum yield.  The panels are designed to integrate seamlessly into roofs and are highly compatible with a wide range of existing roof tiles and slates.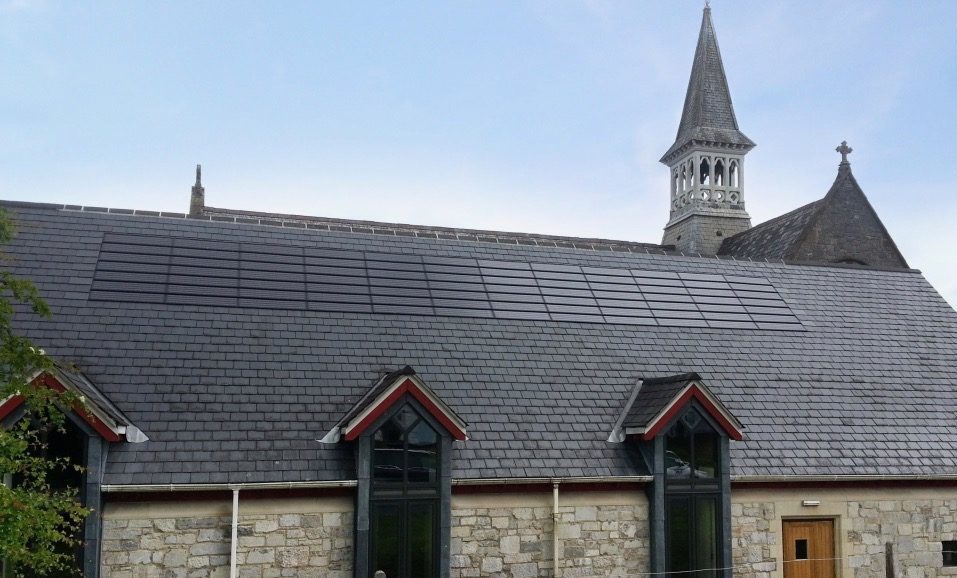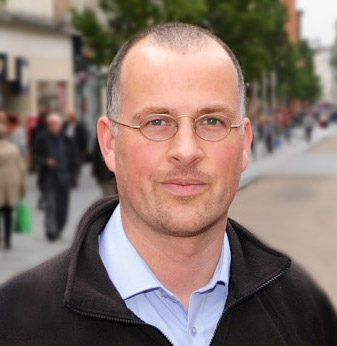 "There are a number of 'slate' PV panels that we use in installations, but we specified the Solar Century C21e panels because they are extremely robust and the amount of energy that the panels generate is the best in their class. They were the most appropriate solution for Saint Paul's Church, and you only have to look at the church's roof to see how well they blend in."
Gareth Walton, SunGift project manager