Solar PV, Tesla Powerwall and EV charging
Paul, South Devon
Paul was determined to reduce his environmental impact
Keen to improve his self-sufficiency, he wanted his house to run as much as possible on self-generated power.
Choosing a Tesla Powerwall battery made it possible to store energy generated by solar panels for use whenever required. In this way, Paul would maximise his "self-consumption" and minimise his reliance on the grid.
Eco-conscious Paul also needed a charger for his electric car. On SunGift's recommendation, Paul chose a Zappi – one of the most flexible and environmentally conscious car chargers available. The Zappi car charger has various charging modes that allow the user to choose the type of power used, giving an option of charging from solar power alone during times this is available. During the times solar is not available or not as strong, the charger can draw either partly or fully from the grid or Tesla battery, depending on the settings chosen. We take a closer look at the different types of car chargers in our car charging blog.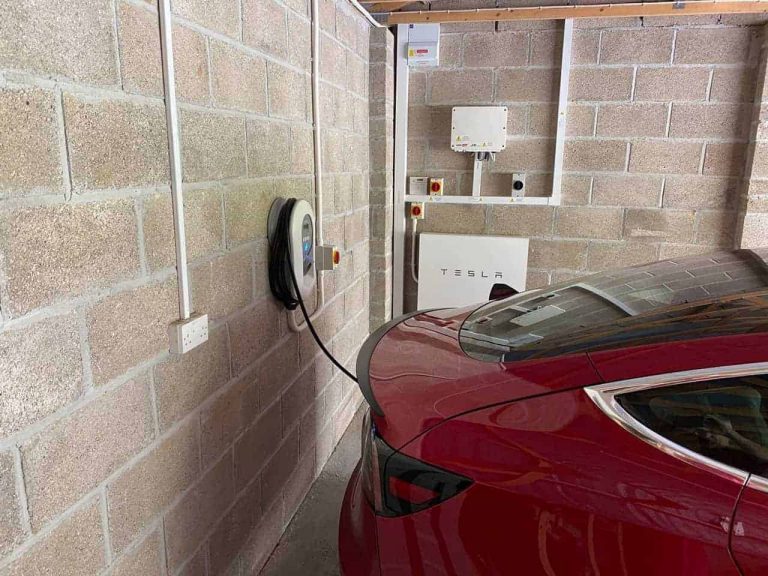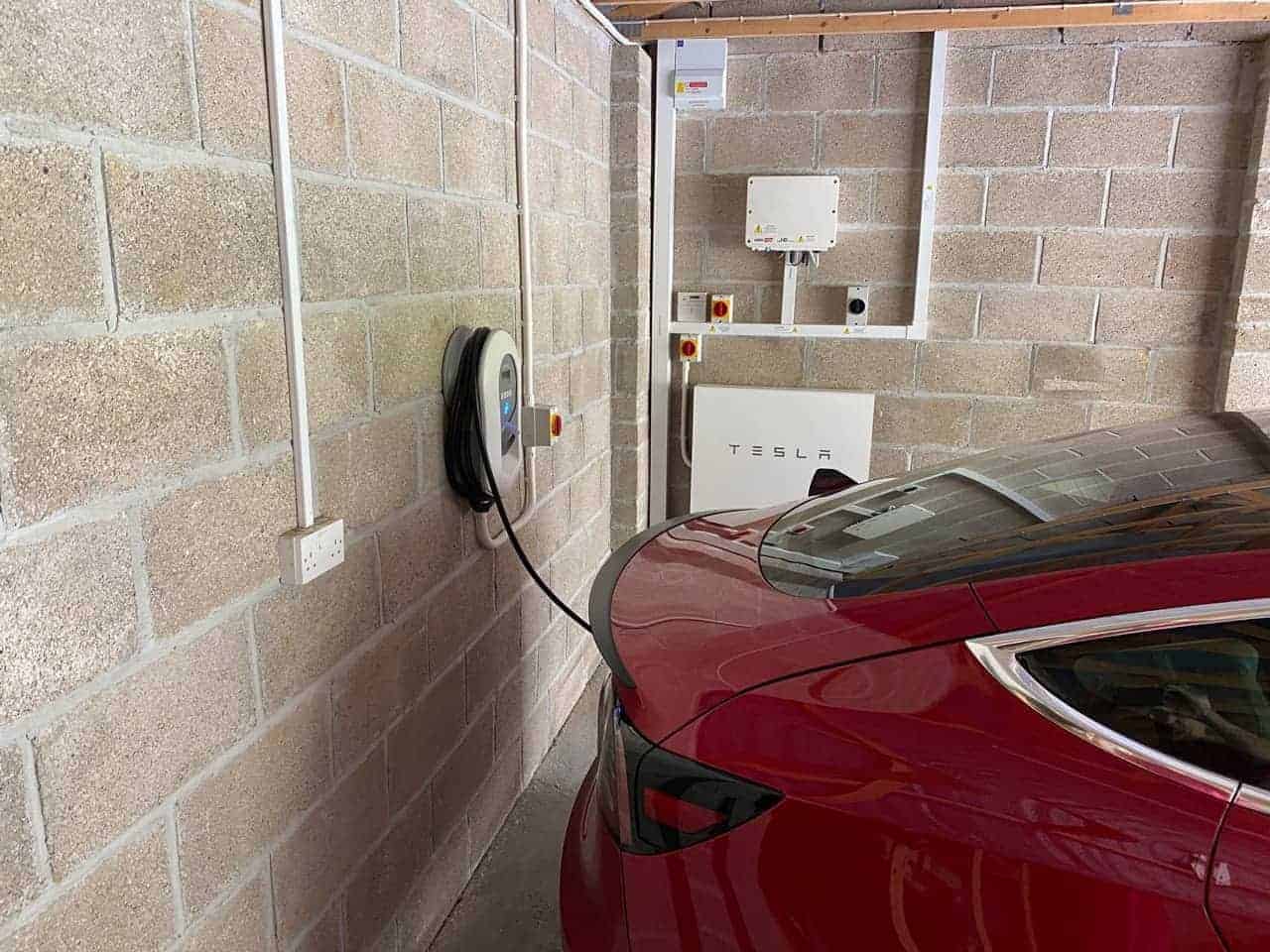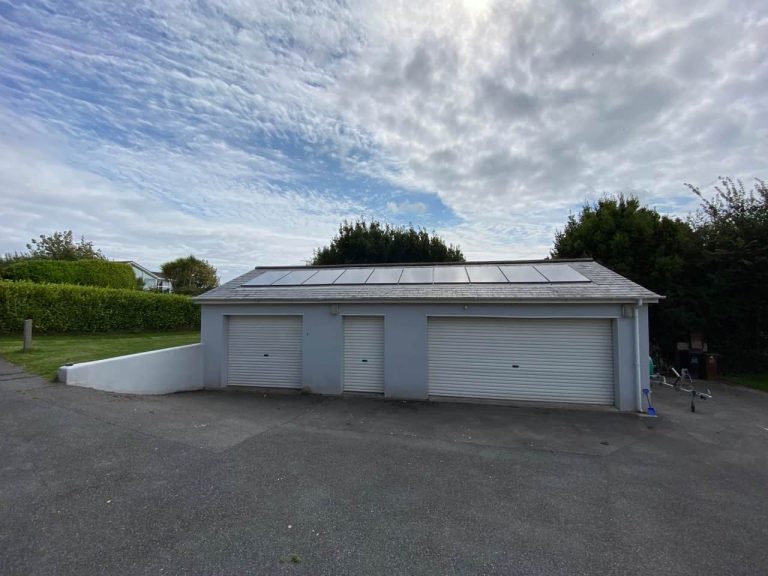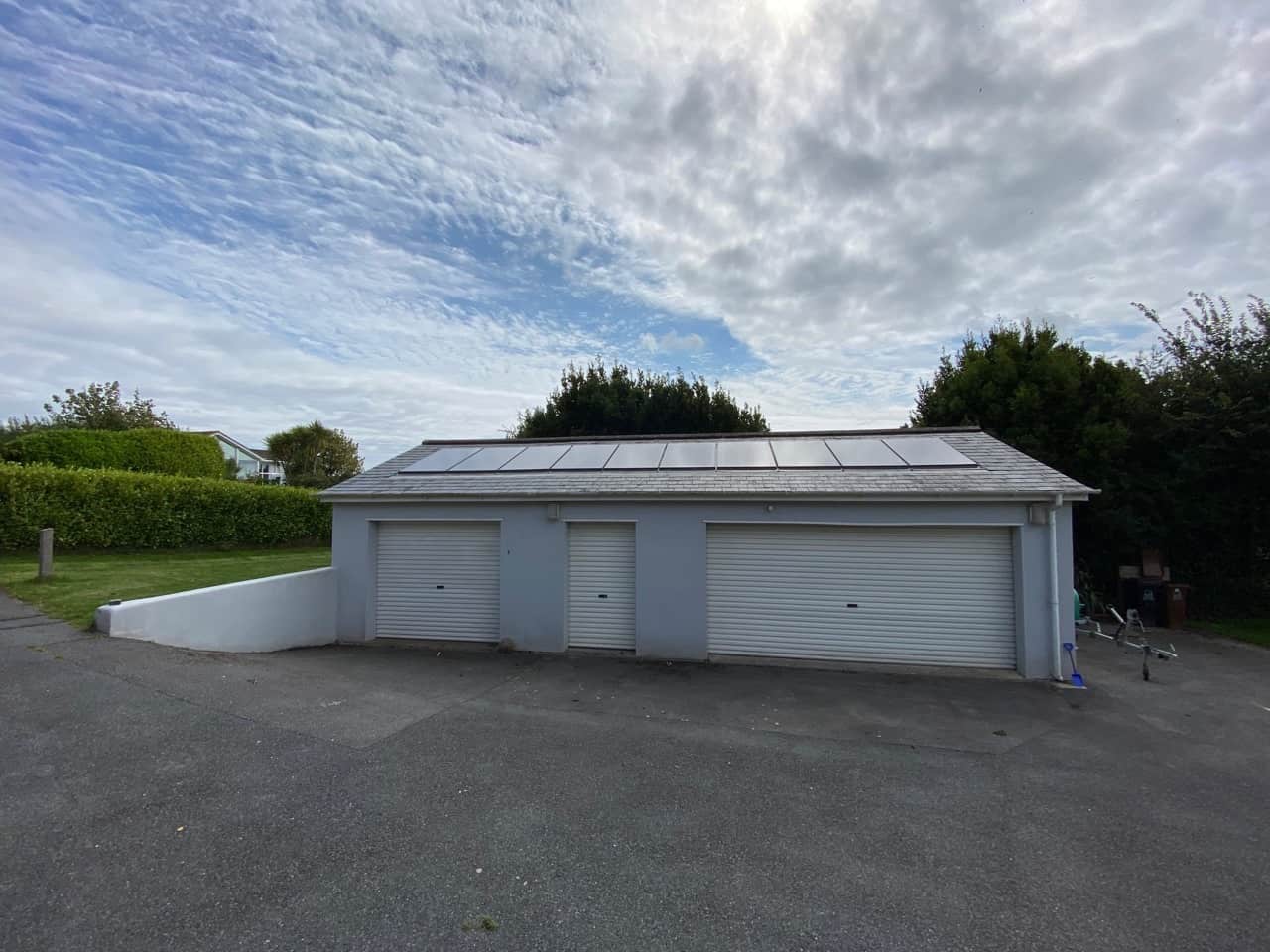 Paul can see how much his Powerwall has charged from any location using the handy Tesla app
The app also shows whether any power is being drawn from the grid, allowing Paul to adjust the way he uses his appliances. Although Paul's home uses a higher-than-average amount of power when vacant, Paul has been impressed with the performance of his system. Now, when there's nobody at home, Paul says, "even on cloudy days it's pretty much running itself."
To integrate the range of products, SunGift came up with a bespoke design that would factor in all of Paul's needs whilst being mindful of the unique requirements of his home. The solar PV, Powerwall and Zappi car charger were installed in the garage, which involved many of the tiles for the garage roof being taken off. "You wouldn't know they'd been removed, it's a very good job", says Paul.
The garage-based installation had to be connected to the main house, and with both cabling and oil tank piping following a similar route, it was vital that the SunGift team took every precaution not to cause any damage to the cables or the oil pipe when carrying out this work.
Despite Paul's initial nerves on the team working so closely to the existing infrastructure, especially as his house is so close to an estuary, he is pleased to report that everything went without a hitch.
"Two weeks later, the grass has already regrown and you wouldn't know they were there," says Paul.
Paul is pleased that the Covid-19 pandemic didn't cause major disruption to his installation, and that the work was carried out in a way that kept himself and elderly family members safe.
"The overall end-to-end process was very good, from the original design, the quote…The way the team turned up and implemented it through the week…the guys were very good at keeping to themselves. They looked like they were a good team, working together well. Overall I am very, very impressed."