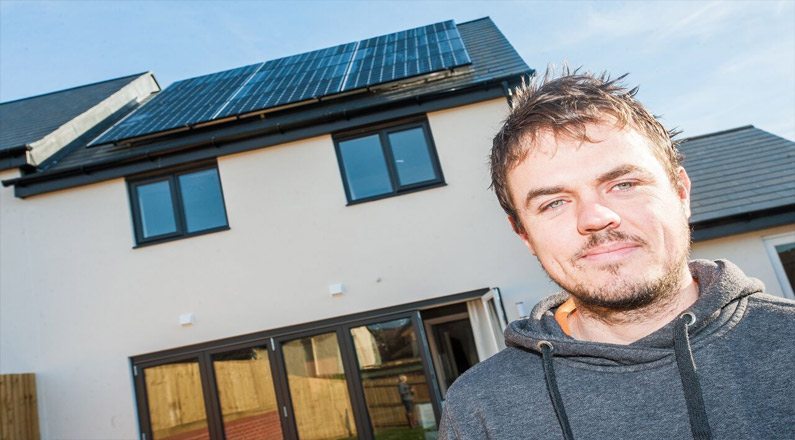 Residential Solar PV Installation
Tyrone France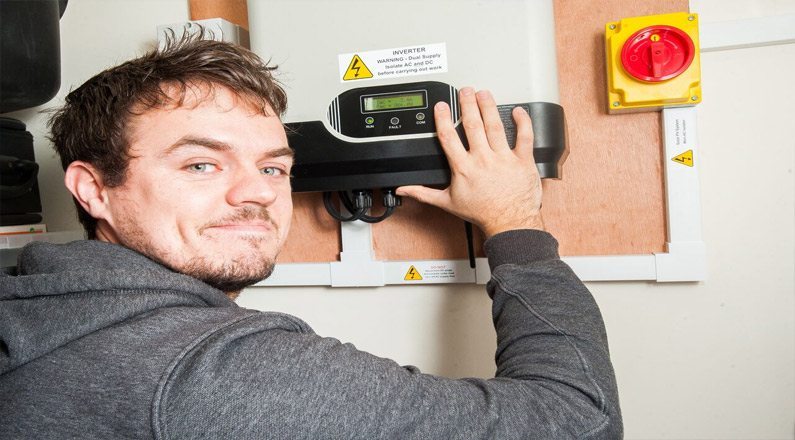 First-time homebuyer Tyrone France was very clear on his priorities when he and his wife moved into their new-build house in Exminster, Devon
The first addition had to be solar panels
30-year-old Tyrone, an IT specialist for a media company, was intent on making their house a home that they will live in comfortably for the next 15 or 20 years, and for him energy security was a big part of that dream.
"Buying our first home was a very exciting step," he said, "but we also want it to be our home for years to come. We decided that the earlier we could install solar panels the more beneficial it will be for us in the long run. The panels will also add value to our house in the future when we eventually decide to sell."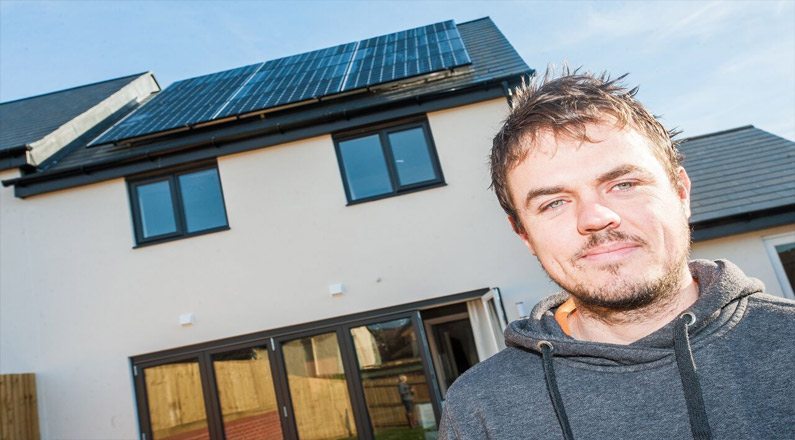 RESIDENTIAL SOLAR PANEL INSTALLATION
          EXMINSTER, DEVON
No of solar panels: 12
System size: 3484 kWp
CO2 savings per year: 1840 kg per year
Year of installation: 2015
Expert Advice
To make the most of the energy generated by the solar panels, the couple followed the advice of SunGift Energy by setting the washing machine, dishwasher and other controllable electrical devices to run in the middle of the day when their panels are generating the most electricity.
Solar quotes from eight companies
Before the solar panels were installed, Tyrone's meticulous nature led the couple to get eight quotes from solar PV companies. "We like to shop around to get the best deals," he added, "but our main criteria was to find a company that is professional, reliable, and will be around to service our system well into the future.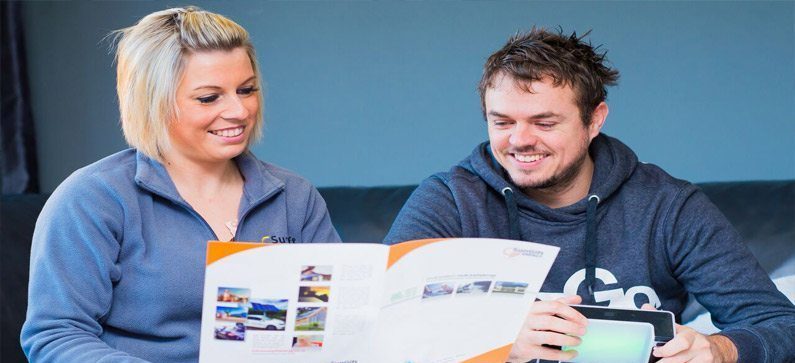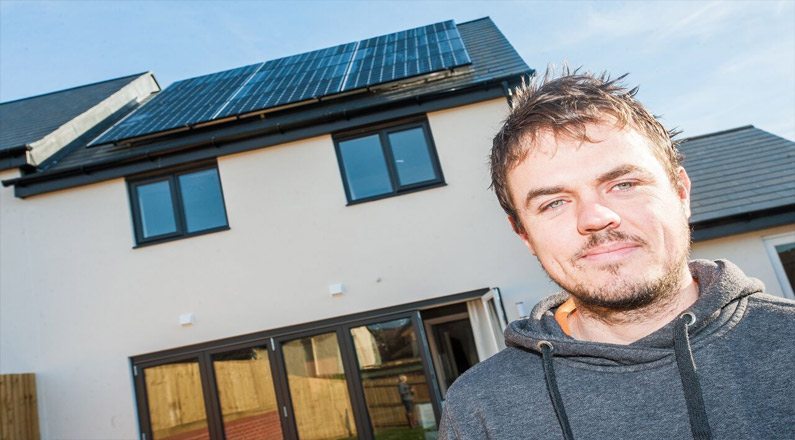 "As soon as I met Ollie from SunGift I knew that they were the right company. Ollie is not a salesman – he's a solar specialist – and I immediately trusted his honesty and the time he spent explaining everything in detail to me.
"I'm thoroughly impressed with the high standard of work carried out by SunGift. I spent a number of years working in the building trade and SunGift's work is among the best I've seen."

Tyrone France, Homeowner