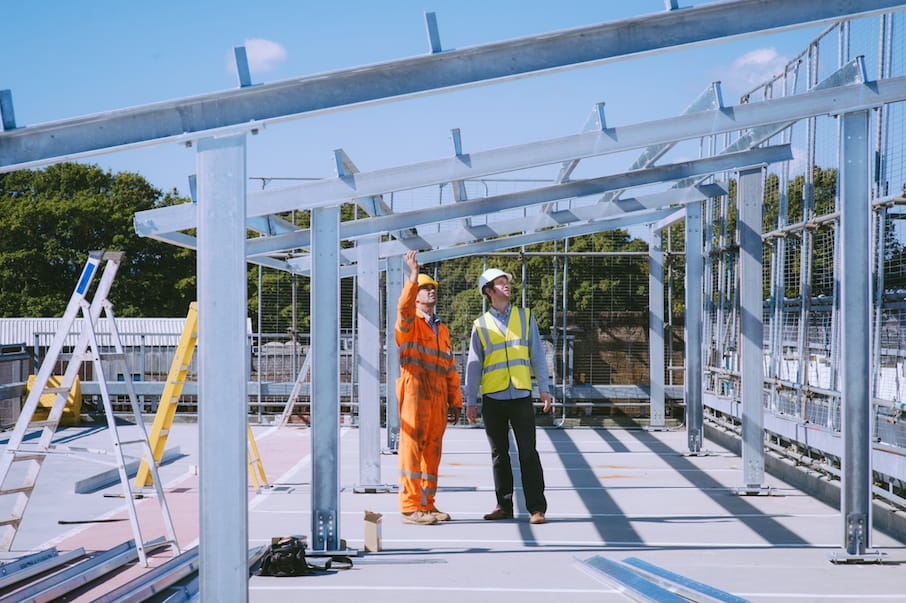 Commercial Car Ports
Mary Arches and John Lewis Car Ports, Exeter City Council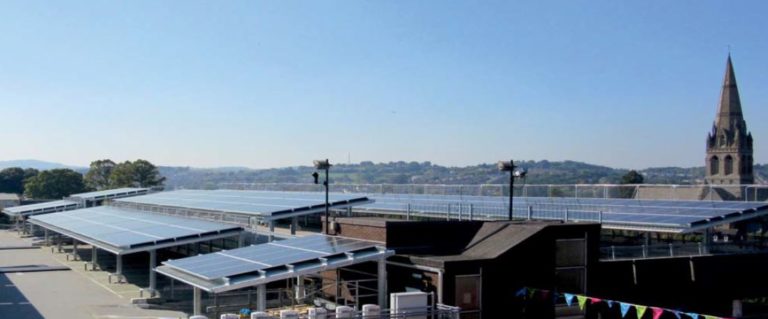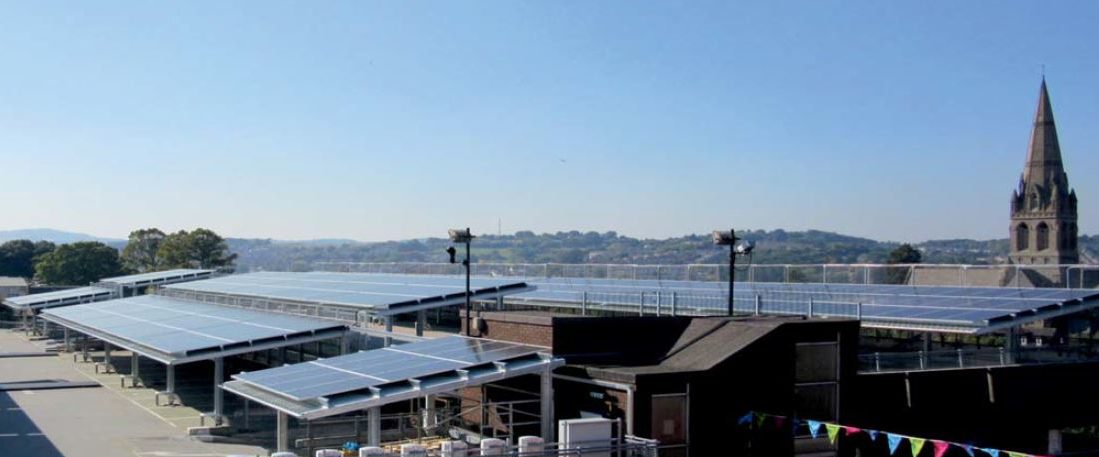 Exeter City Council's 'solar car ports' were the first of their kind on the roof of a UK multi-story car park
SunGifts design and installation team provided the council with the innovative plan, one of our most technically challenging projects to date.
Exeter City Council's key requirements were to maintain car parking spaces, keep members of the public happy, preserve parking revenue and generate a significant amount of renewable energy. Our years of knowledge and expertise on providing bespoke solar solutions came to the fore, providing Exeter's public with car ports to be proud of.
Exeter City Council
This a groundbreaking project for the city, the first of its type in the country. This reflects a huge step forward for Exeter City Council in terms of renewable investment and carbon emission reduction. The solar PV canopies also serve to improve the current parking service, providing protection from rain and bad weather.
SOLAR CAR PORT INSTALLATION

EXETER, DEVON
System size: approx 540 panels, generating nearly 300,000 kWh electricity per year
CO2 saving: 150 tonnes CO2 per year
Year of installation: 2015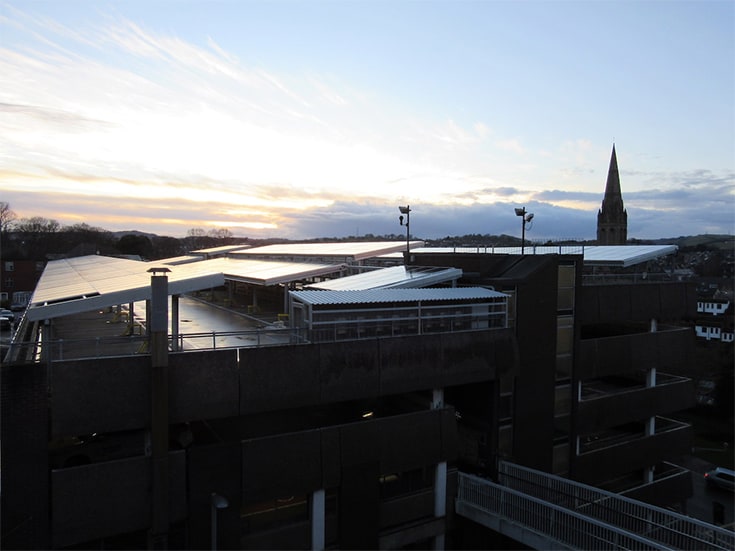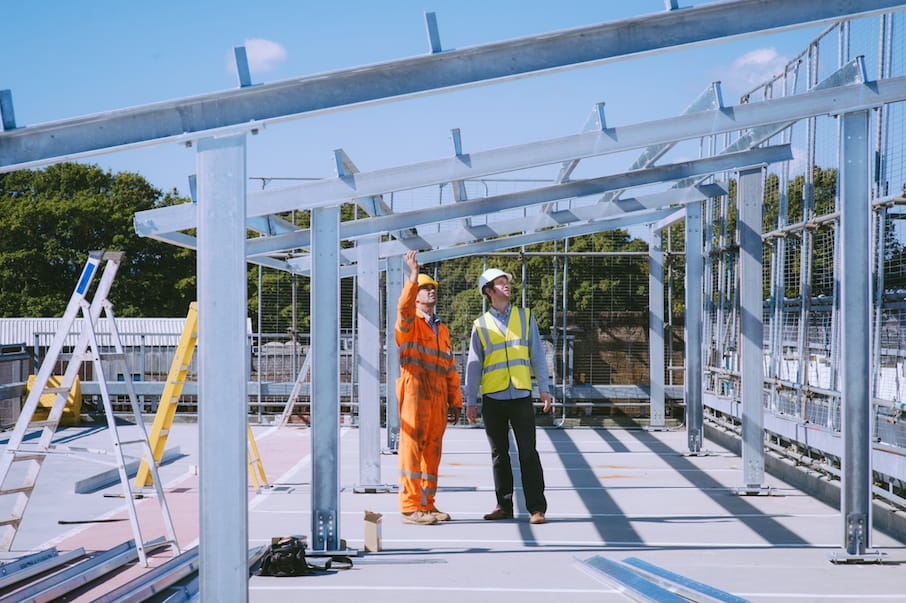 SunGift worked extensively with the City Council and structural engineers to design the bespoke solution
In addition to keeping drivers undercover, the solar car ports:
Generate more usable parking spaces

Keep customers' cars undercover

Provide renewable energy

Benefit the public purse through lower electricity bills and increased parking revenue

Provide solar electric vehicle charging where car park users can charge their electric cars for free
In order to provide a successful solution, SunGift had to overcome a number of technical challenges including:
Minimising disruption to the car parks by producing a detailed project and traffic management plan

Sourcing specialist equipment

Designing new measures and equipment

Working with specialist carport manufacturers
"This project allowed us to do what we do best – use our years of knowledge and experience working on specialist projects to produce a bespoke system that meets the requirements of both the customer and the site. While the roofs of multi story car parks are the perfect location for solar, there are also many potential problems, so it requires an extremely high level of technical expertise."
Gareth Walton, SunGift Energy solar specialist