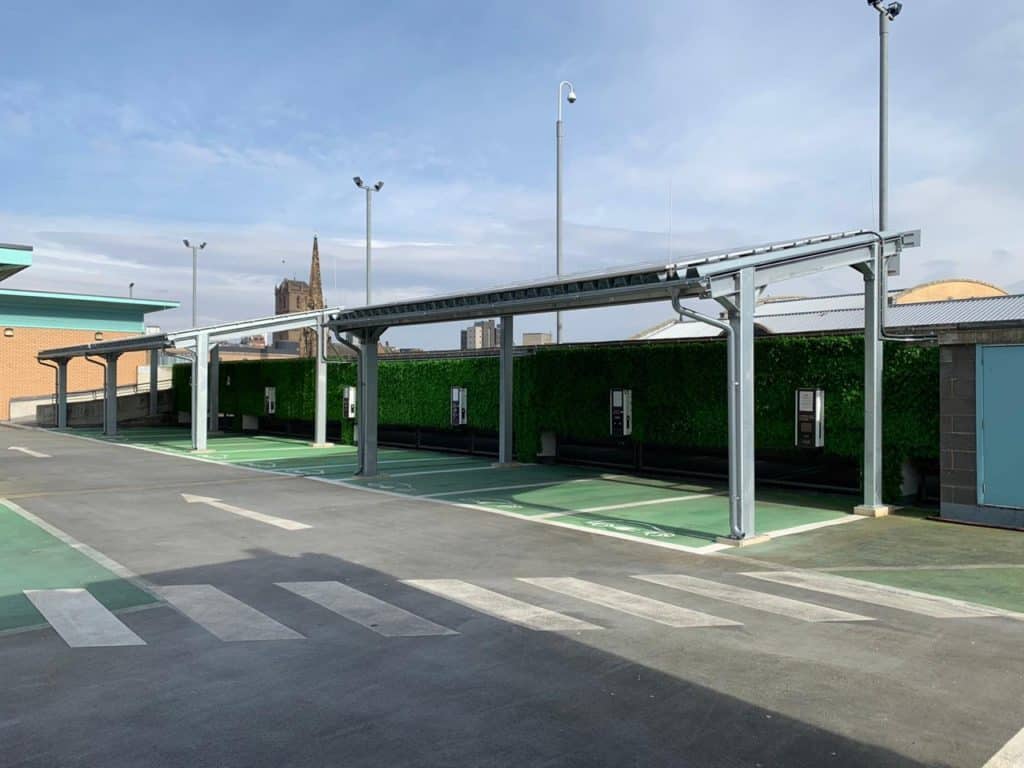 Solar car ports
Dundee car parks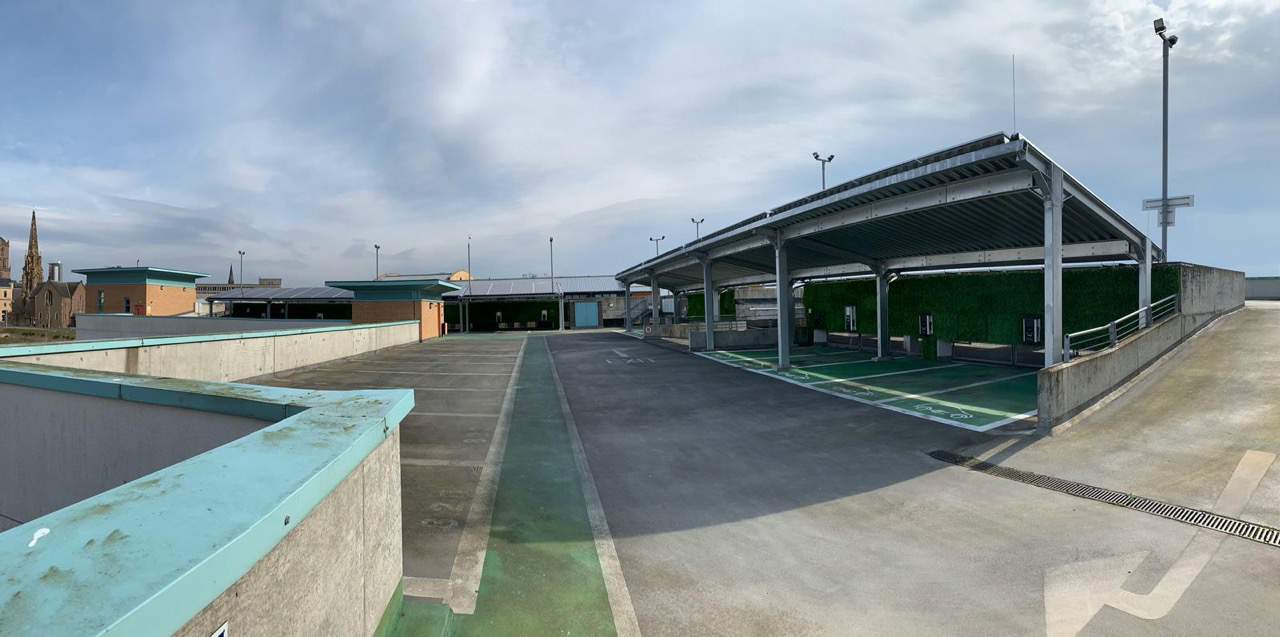 The city of Dundee is an internationally recognised leader in the adoption of electric vehicles and electric vehicle charging infrastructure
Beginning in 2011, Dundee City Council has steadily grown its electric vehicle infrastructure and now they proudly boast 192 charging points across the city. In fact,the council EV fleet is the largest of any UK local authority, at more than 100 vehicles.
SunGift got involved in 2019 when this forward-thinking city decided to expand their existing EV infrastructure. The city wanted to install 20 spaces at the Green Market Car Parks the first phase of a plan for 60 charging points in total, with 40 more planned for the Bell Street and Olympia car parks.
Gareth Walton
SunGift specialist
To design a system like this, we rely on both the calculations of our structural engineer and the knowledge and practical ability of our steel fabricators. Having these long-standing relationships already in place allowed us to make sure the design was safe, user-friendly and would deliver the maximum electrical output. It's great to know that SunGift have helped to secure Dundee's future as a world leader in EV infrastructure.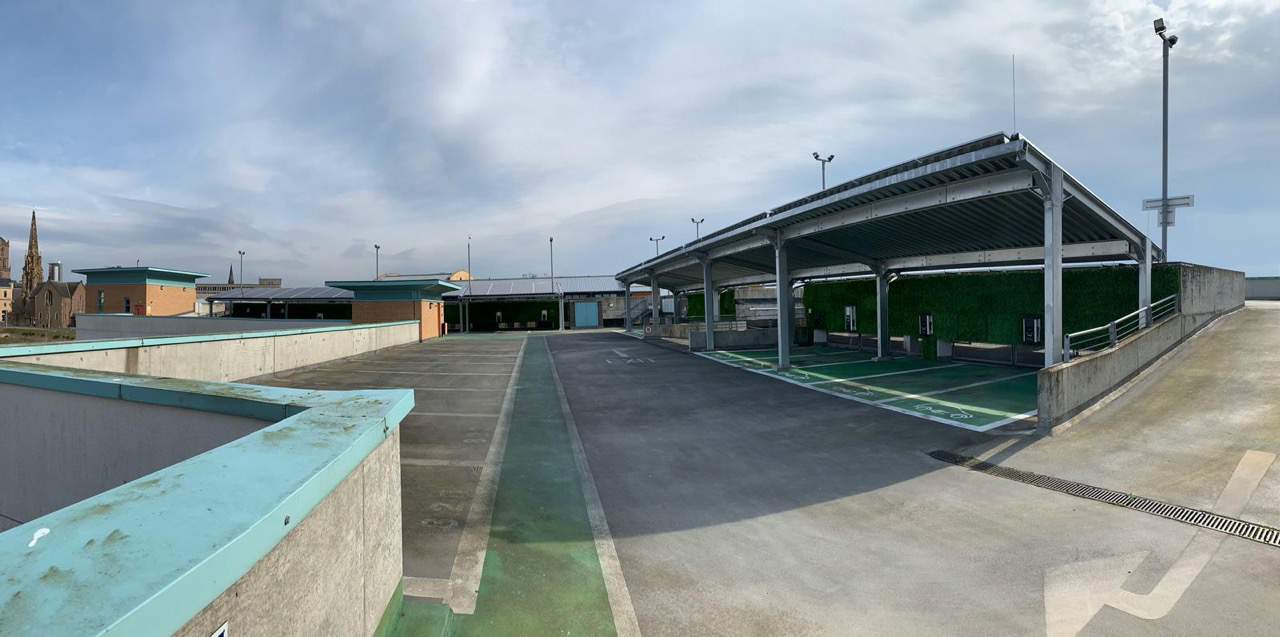 Solar car ports                           
Dundee, Scotland
Specifications: Solar PV car ports covering 20 EV charging bays
Size of system: 41.325 kW
Year of installation: 2020
The Dundee solar car ports have a capacity of 41.325kW and a battery system will be installed to store unused energy to be drawn on as required
Specialist EV charging point installers Swarco installed the charging points, whilst SunGift designed the solar PV car ports that would both cover and provide power for them. SunGift were the first in the UK to design and install solar car ports, on top of multi-storey car parks in Exeter in 2015, so we have the expertise to overcome the technical challenges these systems can present.
SunGift specialist Gareth Walton explains "This project involved many factors that would affect both the safety and practicality of the installation. Whilst we wanted to ensure the solar car port canopy would generate the absolute maximum amount of electricity possible, it was of course vital that the structural integrity was infallible."