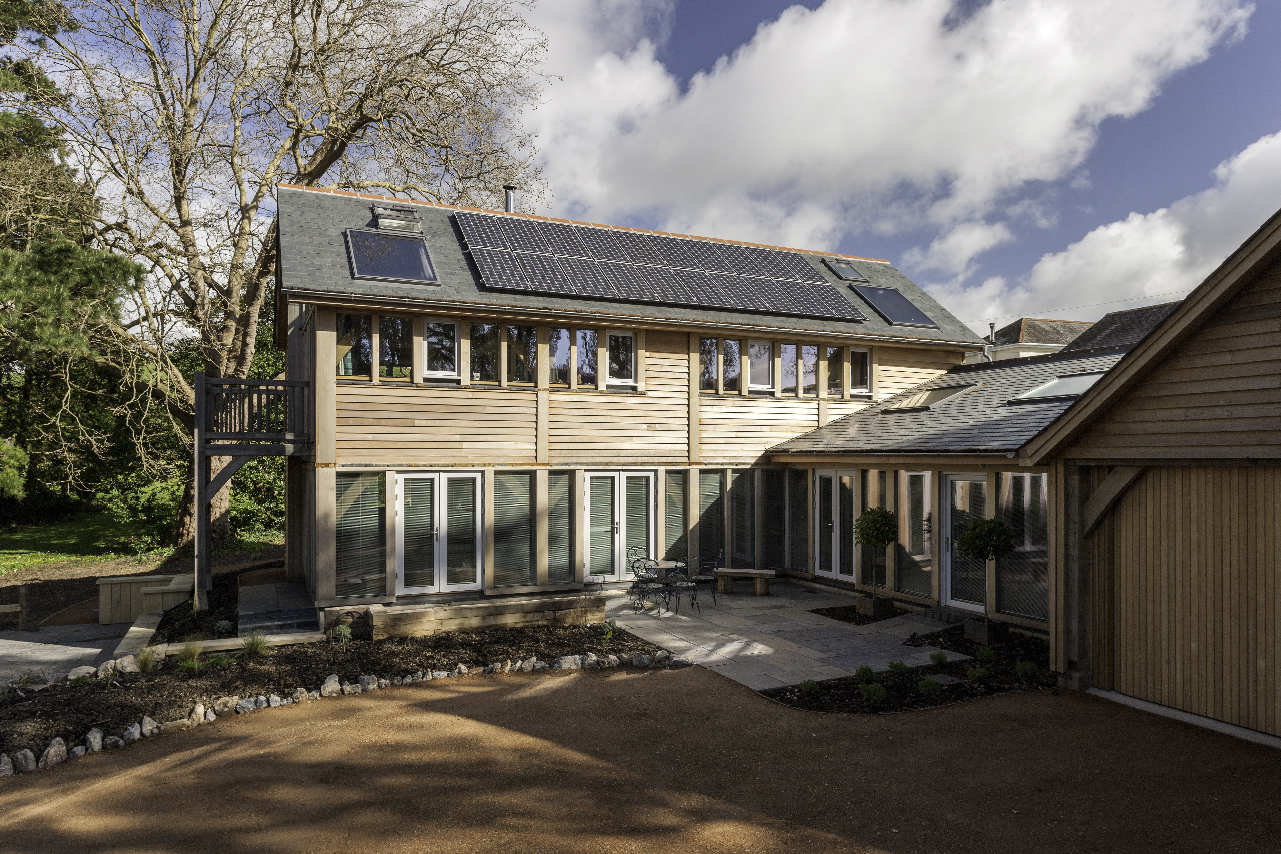 Solar Panels for your home
If you are interested in Solar PV for your home and the benefits it could provide you, then please contact our expert team for some advice.

Award Winning local installers
Multi award winning solar installers, who are rated number one in the UK on independent website YouGen.

SUPPORT and monitoring
Find out how we can help you get the most out of your Solar PV system.
Would you like to reduce your energy bills?
Installing solar PV panels at your home will reduce your energy bills and protect you from rising energy costs. You'll also receive 20 years of ongoing income from the Government's Feed-in tariff.
The cost of solar PV has fallen rapidly in recent years and more and more homeowners are discovering its financial benefits.
You can save even more if you pair your solar system with a battery. This will store the energy your system produces but you don't use (for instance in the day when you're out), so you can use it later instead of buying energy in from the grid.
It's important to have your system installed by an expert like SunGift. We'll discuss your energy needs with you and design and install the most suitable system for you, using the best products available.
We are the most recommended installer on independent energy site, YouGen (www.yougen.co.uk), which ranks installers according to customer feedback.
We're a Which? Trusted Trader and we've also been named Renewable Energy Installer of the Year 3 times at the South West Green Energy Awards.
Contact us for a free, no-obligation survey and quotation
Solar PV panels contain photovoltaic cells
These absorb light from the sun and convert it to DC electricity
DC electricity cannot be used directly in the home
So, the DC electricity flows into an inverter, which converts the current to AC electricity which can be used in the home
The AC electricity is fed through a meter and into your home's consumer unit
The system is set up so that you use the free electricity your system has generated first, before buying in electricity from the grid
If your panels generate more electricity than you use the excess you've generated is fed to the grid, unless you have a battery which will store the energy so you can use it later. To see how energy storage might work for you click here<//strong>.
Solar PV can benefit the vast majority of homes in the UK. A large south-facing roof is ideal, but with an expertly designed system and the correct panels, you can still get exceptional results even if your roof doesn't fit these criteria.
If the following apply to you, you could benefit from a solar PV system:
Your home has a metered electricity supply
You own your home
Your home is not a basement or mid-floor flat
We've designed and installed solar systems for homes of all shapes and sizes. We're happy to provide you with a free, no-obligation quotation so you can see how solar could benefit you. Please contact us to find out more
Solar PV systems are currently eligible for the Feed In Tariff, if they're installed by an accredited company like SunGift. The tariff will be paid to you by your electricity supplier. Under this Government scheme there are several ways you can benefit:

You will be paid for every unit of electricity your system produces (the generation tariff)
You will be paid an additional amount for electricity which is generated by your panels and fed back into the National Grid (the export tariff)
You'll also make savings on your electricity bills when you use the free electricity generated by your panels
The payments are guaranteed for the lifetime of the Feed-in Tariff and are index-linked so that they increase with inflation each year. They are also tax-free for individuals.
The tariff rate that applies at the time your system becomes eligible for the Feed-in Tariff is the rate that applies for the Feed-in Tariff lifetime and so you are guaranteed set payments for the duration of the Feed-in Tariff.
How can solar PV benefit you?
Protect yourself from rising electricity bills
Generate your own electricity for at least 25 years
Take advantage of a great investment opportunity
Reduce your carbon emissions and help protect the environment
Receive an annual income from the Feed-in Tariff
New Build Homes
Are you building your own home?
Sungift can help design bespoke home energy solutions incorporating the most advanced solutions to power your home.
Our design team use specialized design software so we can accurately predict the performance of a system enabling you to be satisfied you are making the correct decision in choosing the option best suits your requirements. It's exciting building a home and the perfect time to plan your future energy solutions.
We typically work with Architects plans and can produce detailed solutions from complete home energy systems to simple Solar Photovoltaic generation systems.
If you would like one of our team to look at a bespoke design for the home you are building please send your plans through to us we will happily take a look for you and advise on the best options.