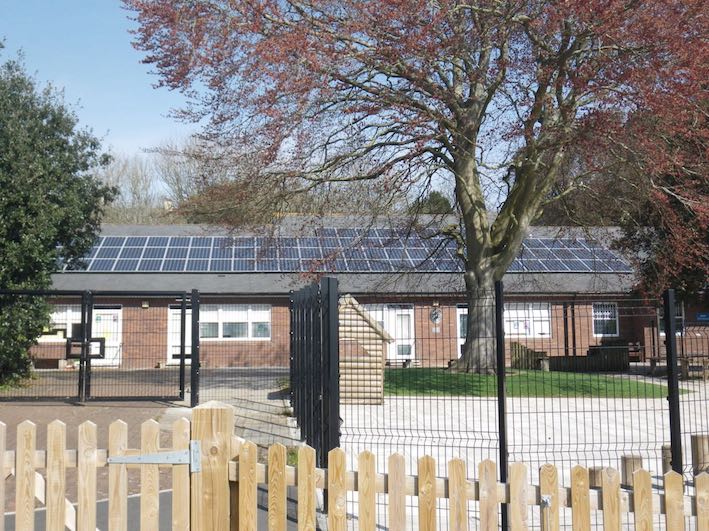 Commercial Solar PV installation
Stoke Damerel School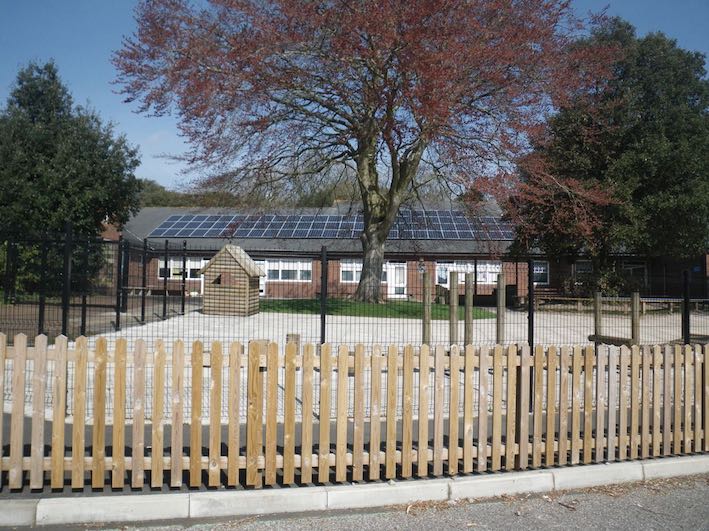 Plymouth Energy Community's (PEC) aims are consistent with many other community energy groups – to transform how people in their area buy, use and generate energy
So, when the group was looking for companies that it could rely on for its Community Solar Scheme, PEC trusted SunGift Energy to design and install a system for Stoke Damerel Primary School.
SunGift carried out a detailed site survey and analysis before designing a bespoke 25 kW solar PV system for the school.
Guaranteeing returns for investors
Locals invested between £50 and £100,000 in PEC Renewables.  Solar PV systems were then installed on 21 community buildings around Plymouth – one of which was Stoke Damerel Primary School – providing enough electricity to power the equivalent of 250 houses.
SOLAR PANEL INSTALLATION

    PLYMOUTH, DEVON
System size: 25 kWp
No of panels: 92
Estimated energy savings: 25,136 kW per year
Year of installation: 2014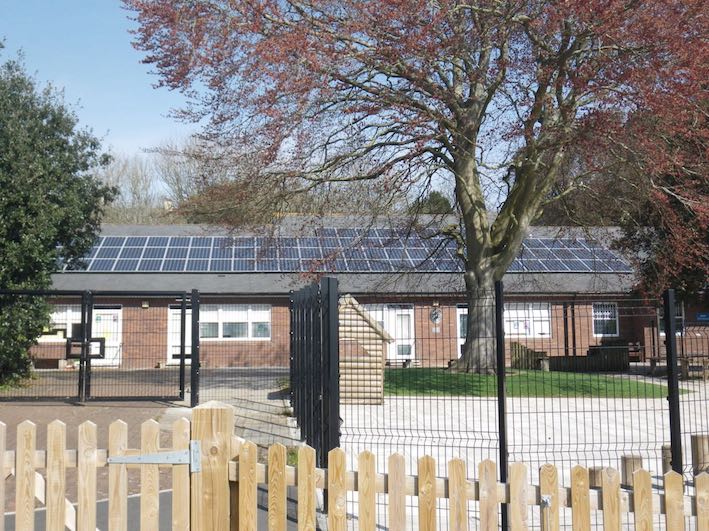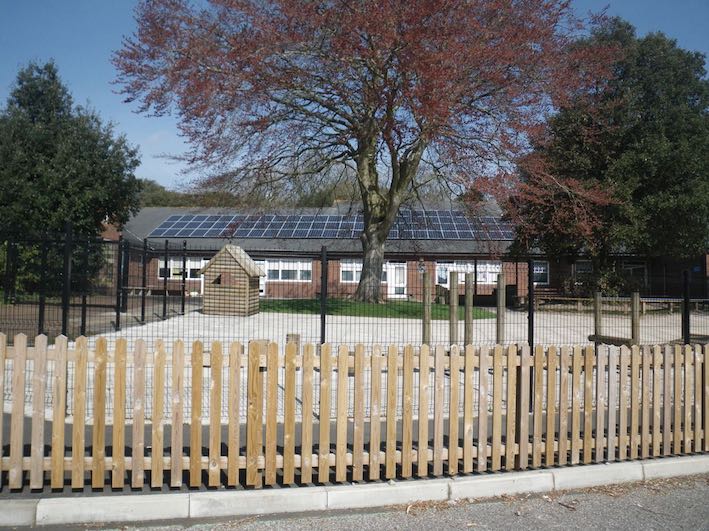 Educational benefits for pupils
The schools' 25 kW solar PV system is the ideal addition to the community building.  Not only has it provided free energy for Stoke Damerel, reducing its electricity bills and CO2 emissions, but also the educational benefits are inspiring pupils in the classroom.  Pupils are able to see how much energy their solar roofs are generating (via digital displays in the school reception and via on-line interfaces), while the web-based programmes show both the electricity generated and the equivalent environmental benefits.
SunGift has extensive experience designing and installing solar panels for schools and community groups including projects for Shaugh Prior village, Tamar Community Energy and many other PEC schemes.