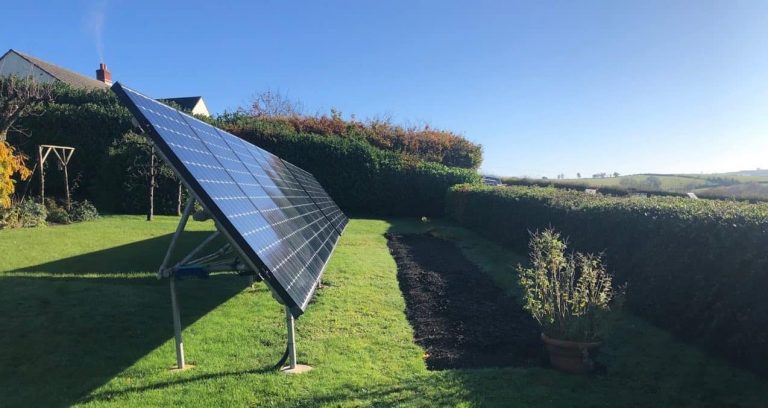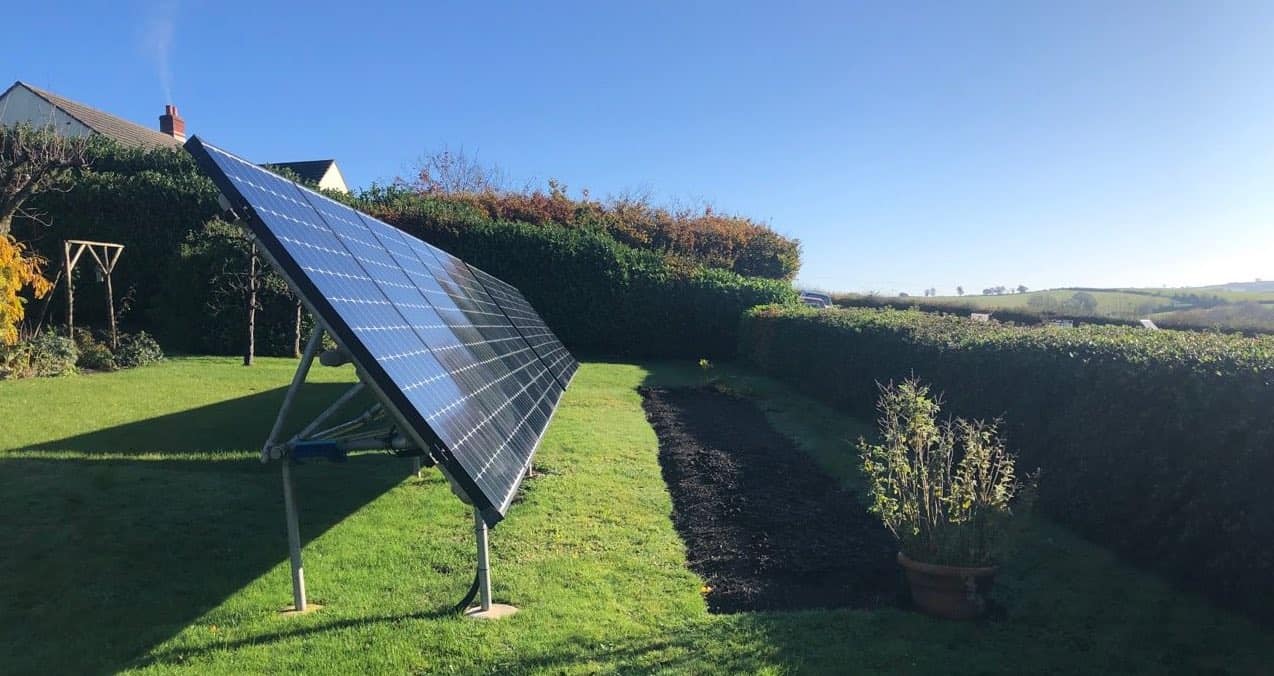 Ground mounted solar PV
John, Mid Devon
John is the owner of SunGift's first ever Cornish Rocker solar installation, installed in 2013
Cornish Rockers are ground mounted solar panels which are moved up to eight times during the year to follow the position of the sun in the sky, ensuring they produce as much energy as possible all year round. The biggest gain can be seen during the winter months, which is especially useful when the days are shorter and the panels have less time to generate.
We caught up with SunGift customer John to find out how he is getting on with his ground mounted system, nearly eight years on. SunGift installed John's system back in May 2013.
"I wanted ground mounted solar as we live in a period cottage and I wanted to keep them off the roof, plus we have space", says John, ''and as I understand, they are more efficient".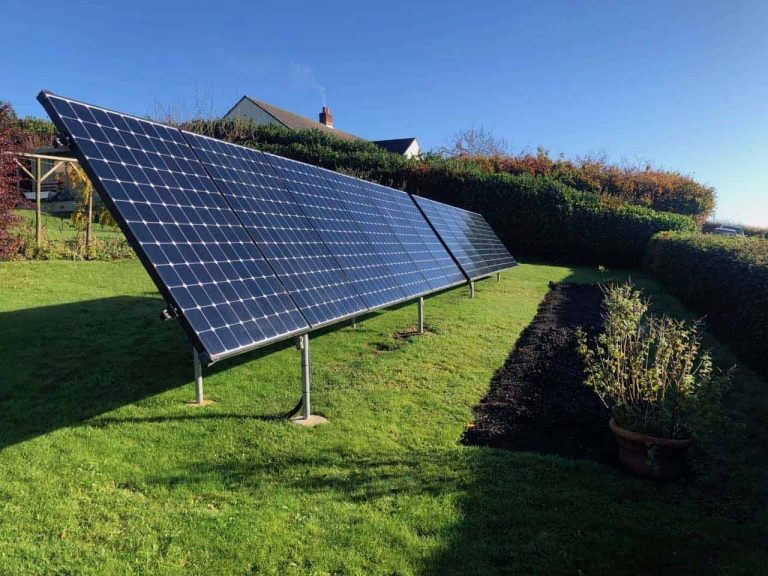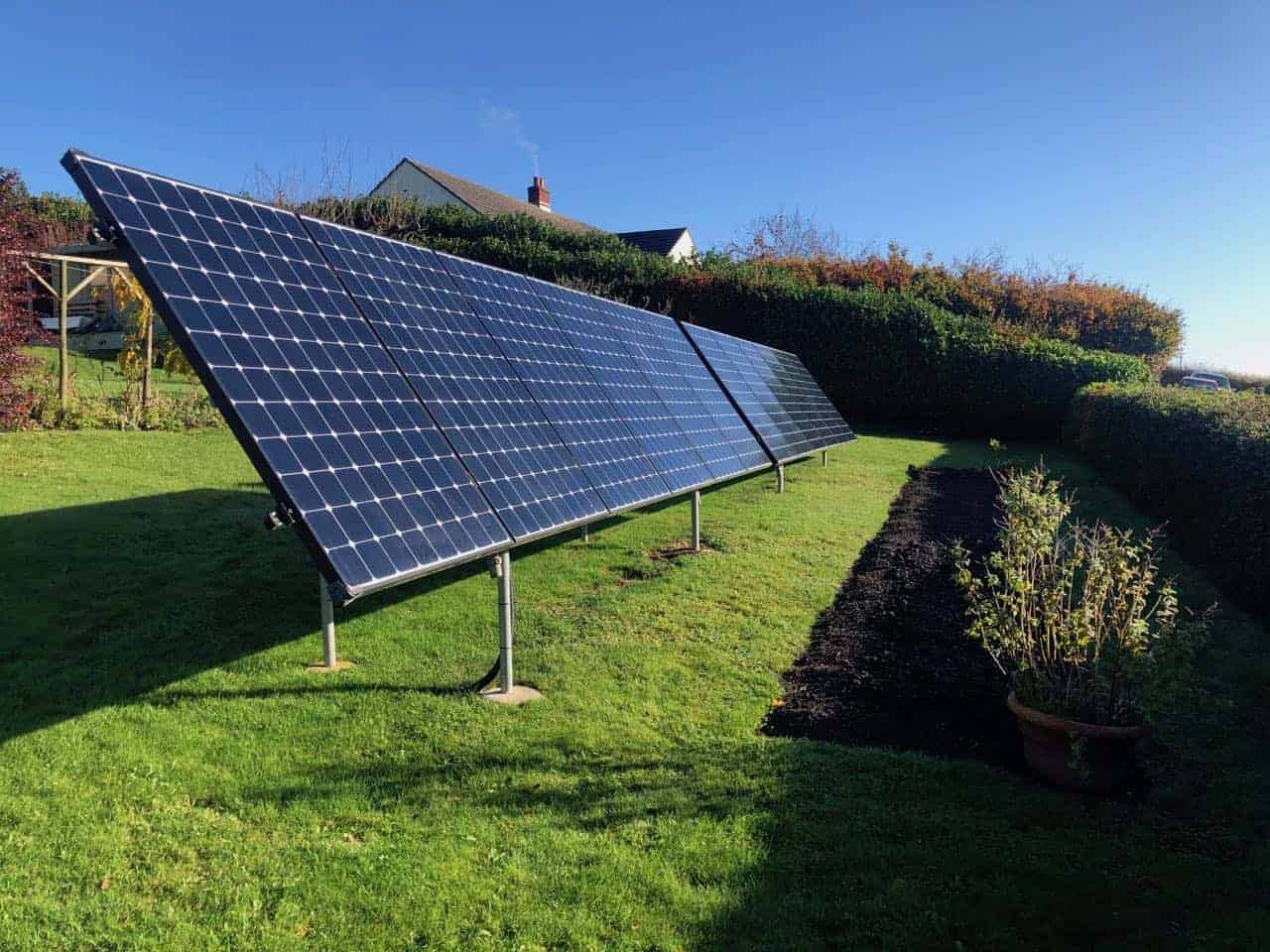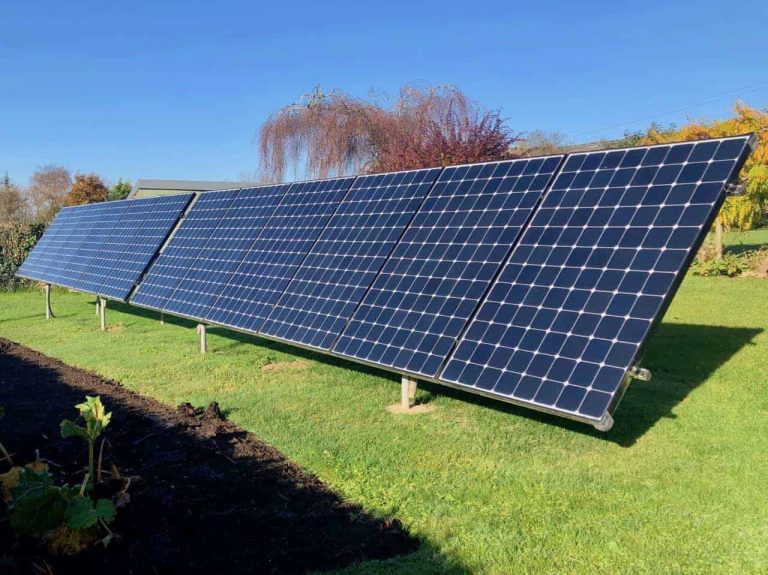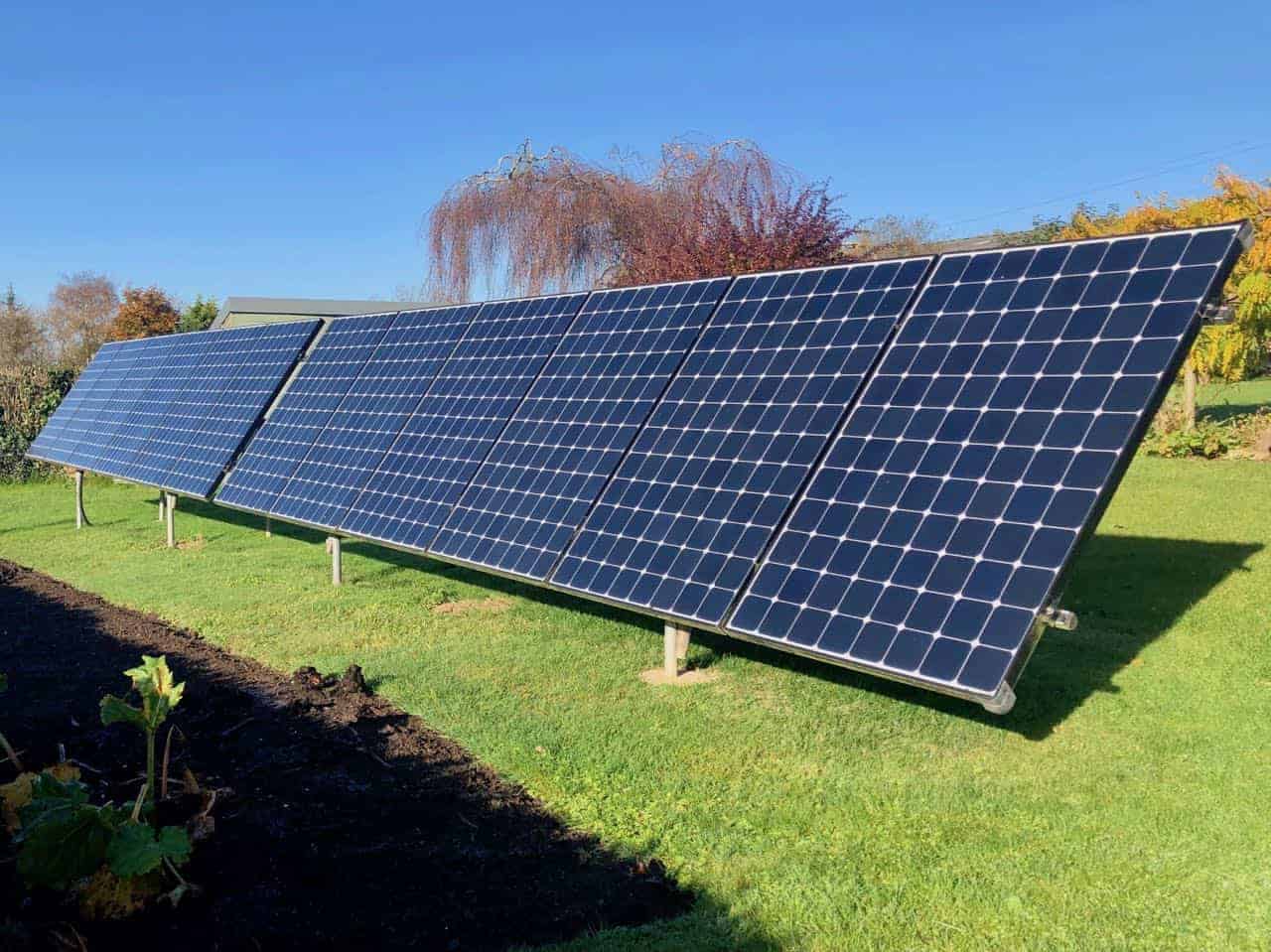 When it comes to residential installations, using as much as possible of the power produced rather than selling it back to the grid is both the most ecological and the most economical set up.
John and his wife use the power produced by their ground mounted system for all sorts of appliances. John explains, "We try to use as much of the electricity as we can. It provides the power for most of the domestic machines, and for my electric lawn mowers, even the bread maker. We also have a hot tub in the garden which is nearly completely powered by the Cornish Rocker. We have a smart meter indoors which tells us how much the panels are generating and whether we're exporting to the grid or not, so we tend to turn appliances on when we can see there's the panels are generating and there's excess energy."
Looking back at the installation itself, John has no complaints. "Everything went smoothly, it was pretty quick really. The major work was building the foundations of the Cornish Rocker and digging the trench to the house. Fitting the panels was quick and not intrusive.
John demonstrates changing the Cornish Rocker's position
Cornish Rocker owners receive an email reminder when it's time to move the panels ready for winter and summer positions. Moving the position is very easy and takes only a couple of minutes.
Nearly eight years on from the installation, John's Cornish Rocker system is still in tip-top condition and working perfectly. "The system is rated at 3.8kWh, and on a clear winter's day they will reach their maximum output by around midday" he says. The panels will be at peak output earlier on in the summer, when the days are longer and the sun is higher in the sky.
"It's had no maintenance and it moves freely, it's virtually rust free. There's nothing I need to do! I clean the panels with a brush which is pretty easy, but that's about it."
John and his wife are set on reducing their environmental impact as much as possible and their ground mounted solar allows them to do just this. John explains: "We're keen on green energy and looking after the planet. Our downstairs toilet runs off rainwater, we have a charging point for electric vehicles, we're trying to do our bit. And it makes economic sense; these recovered their outlay within the time that was told to me, and from now on it's financial gain."