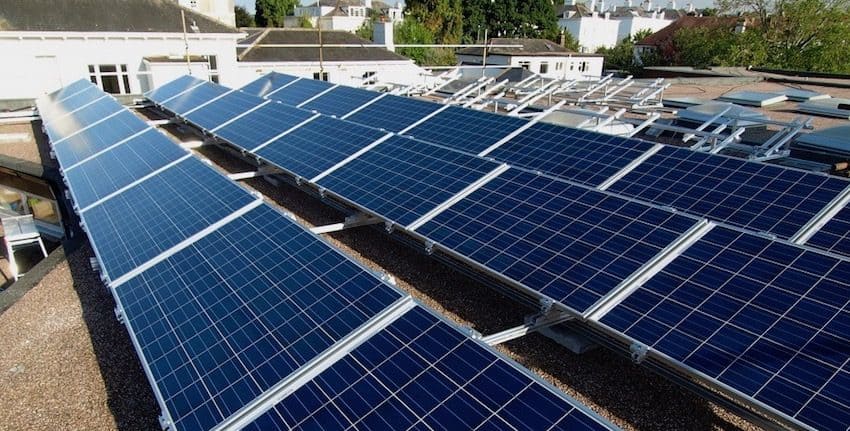 Commercial Solar PV
Exeter School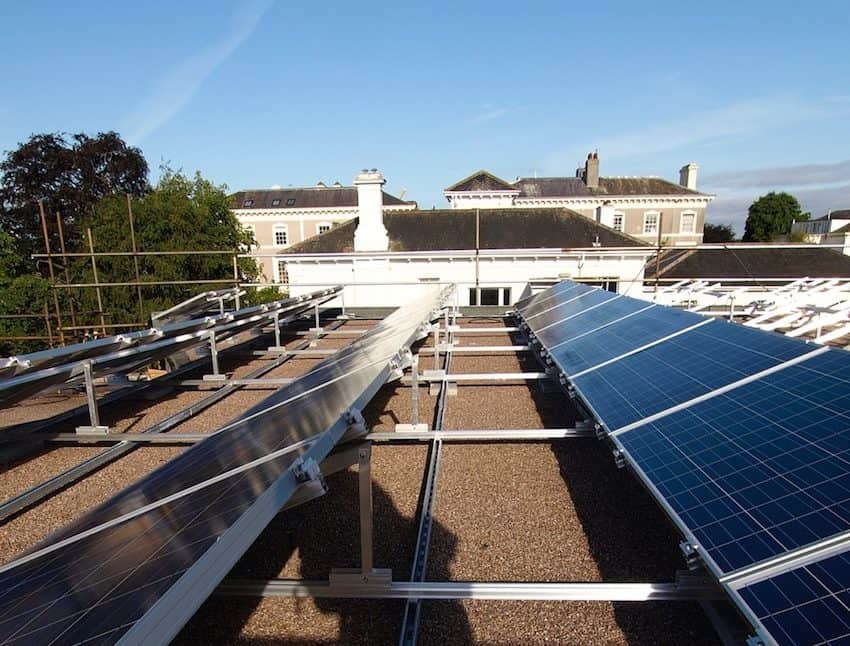 Bespoke solar PV system helps Exeter school become more sustainable
Education and sustainability go hand in hand, and that's certainly true for Exeter School, an independent school for 7-18 year olds. 
Following the introduction of a range of other environmental measures, it was looking for a bespoke sustainable energy solution that would contribute towards its electricity needs and reduce carbon emissions.
SunGift Solar came up with a solar PV array that fulfilled their needs and much more.  Following their enquiry one of our surveyors visited the school, then we designed them a bespoke 42-panel flat-roof-mounted solar PV array that sits on the roof of their junior maths building.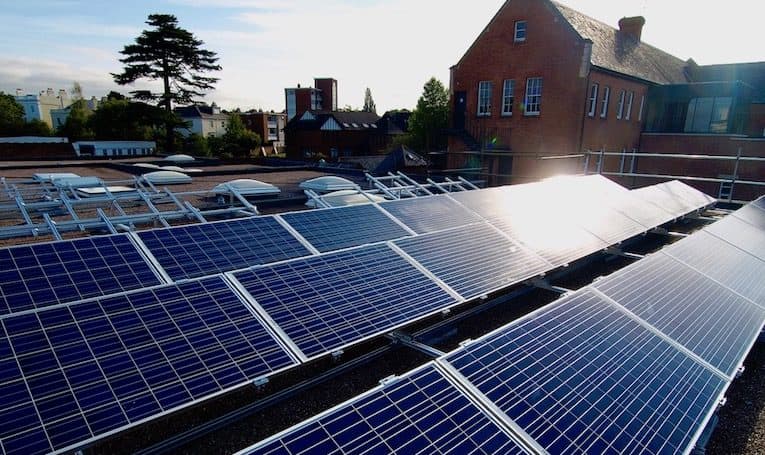 SOLAR PV INSTALLATION         
EXETER, DEVON
Number of panels: 40
Size of system: 9.87 kWp
CO2 savings per year: 8.2 tonnes
The 9.87 kWp system installed by SunGift was designed to minimise impact and maximise the energy yield.
The monitoring system is fully accessible via the internet, so staff and pupils are able to monitor just how much energy the system is saving and how much of a positive impact it is having on the environment.
The system generates over 9,000 kilowatt hours of clean green electricity and avoids the emission of over eight tonnes of CO2 per year.